Description


---


The Power of Multiplex Solutions
Have you ever heard of multiplex assay technology?

What is the principle behind the multiplex assay?

Do you know this technology can simplify your molecular procedure?
Join us to learn the new frontier biomarker discovery via direct, multiplexed, and digital detection of biomarkers (DNA, RNA, and Protein) using bead-based and branched-DNA technology to change the landscape of your molecular research.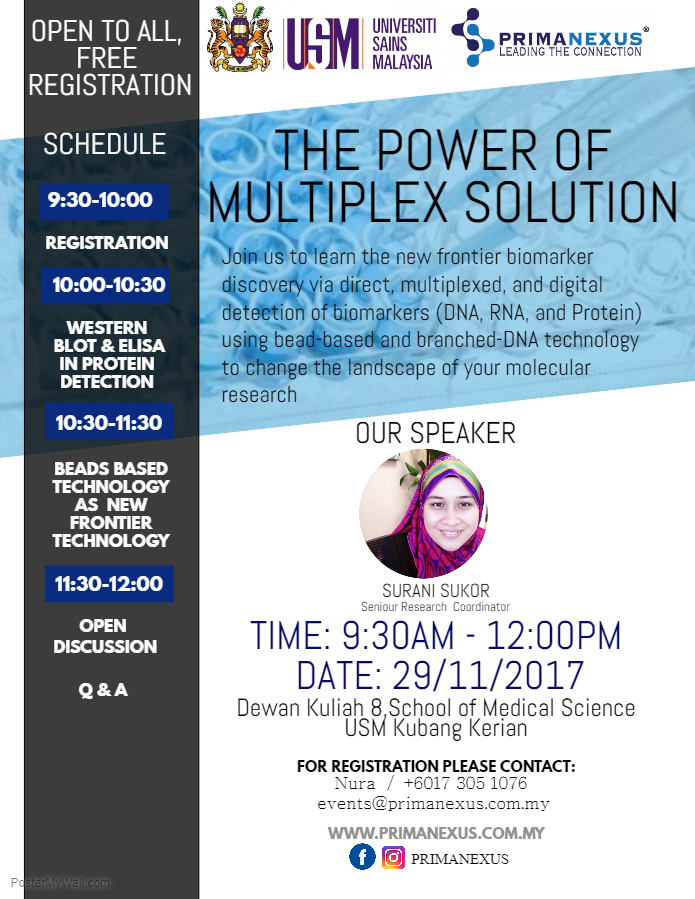 *Please click the REGISTER button to register yourself!