About this Event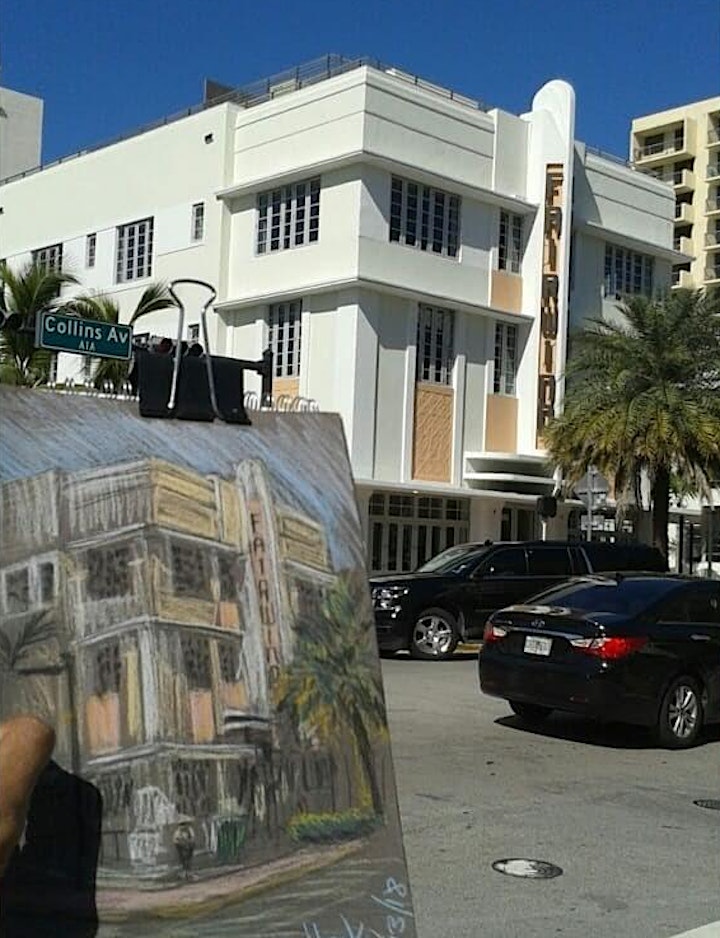 LET'S GO TO THE BEACH!
An immersive experience on the Miami Beach shoreline
Artist: Qais Hack
Transform an experience onto paper using soft pastels and charcoal. Techniques will be demonstrated. Subject matter includes a lifeguard tower, the beach, ocean horizon, and human figures.
This event is FREE. All ages and all drawing levels & skills are welcome.
The Art Deco Weekend festival by the Miami Design Preservation League is thrilled to include for the first time the Urban Sketchers in our official program with a series of Sketchwalks, Urban Sketching demonstrations and "Drink and Draw" events. Join us as we draw the architectural gems of the Miami Beach Historic Art Deco District and capture the essence of the 1920s Art Deco Weekend Festival Events.
Urban Sketching Demonstrations
Urban Sketching Instructors conduct live sessions of sketching demonstration at on-street locations, from observation, guiding participants on different ways to interpret a subject matter in-view into a sketch. They demonstrate drawing and painting techniques with art material they favor, allowing sketcher's of all levels and skills to explore new ways of looking at their surroundings and capturing stories into their sketchbook.
What to bring: Bring your sketchbook and sketching supplies of your choice. As this event is OUTDOORS be prepared with drinking water, portable chair/stool, and appropriate clothes for the weather.
Where: Demonstrations commence at the Urban Sketchers tent: Ocean Drive between 10th and 11th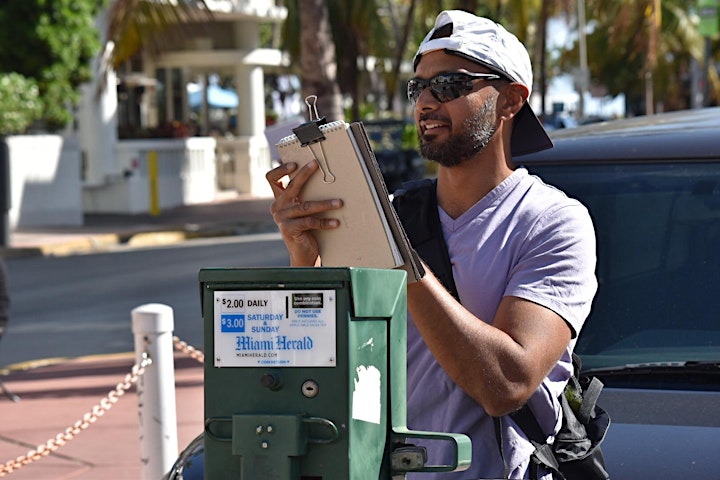 ARTIST: Qais Hack
You may find Q enjoying the outdoors in sunny South Florida. Creating visual art has been a form of mindfulness for him since a youth growing up in Miami after moving from Guyana, South America. Art was the key that unlocked the gateway to the path of enlightenment. Within the past few years, he found that urban sketching is a great way to connect with others, share knowledge, focus energy, and express creativity. Q, also known as @PlanetBasedLifeForm, uses mixed media and experiments with techniques to tell a story.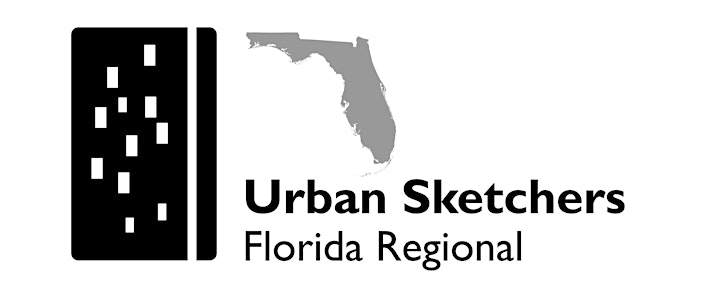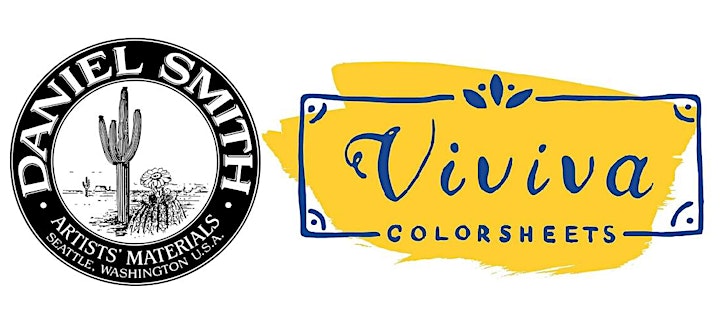 By RSVP'ing to an event, your email address will be added to the MDPL mailing list. You may unsubscribe from the mailing list at any time by clicking 'Unsubscribe' at the bottom of the e-newsletter