People who know and use their strengths are more likely to believe that they have the opportunity to do their best every day
About this event
You Are Unique. You Are Powerful. Be Confident With Who You Are. Understanding your strengths unlocks your potential and leads you to greater performance!
If you've taken the CliftonStrengths Assessment and want someone to walk you through your results or you're interested in taking the assessment and want to learn more, this is event is just for you!
According to the Gallup Organization, people who know and use their strengths are 6x as likely to strongly agree that they have the opportunity to do their best every day. Strength-based development leads to:
7% - 23% higher employee engagement
10% - 19% increased sales
8% - 18% increased performance
14% - 29% increased profit
Beth Flynn, Leadership Consultant and Trainer at the OSU Leadership Center, will guide participants in this workshop through the CliftonStrengths assessment to learn their five strongest talents. By the end of the webinar you will:
Gain a better understanding of yourself
Identify your top five strengths
Learn how to maximize your strengths to increase your effectiveness as a leader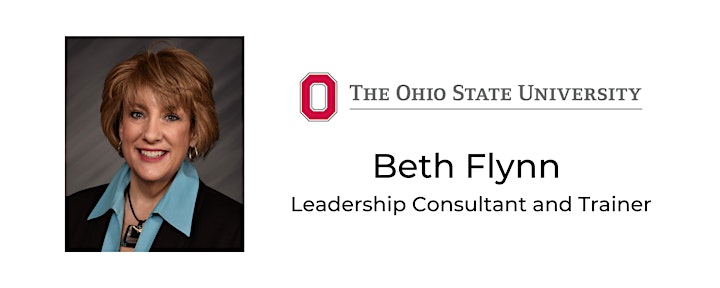 Beth Flynn is an enthusiastic educator, facilitator, and trainer. With an emphasis on interactive learning, her strengths-based workshops focus on attitude, creativity, motivation and leadership styles. Beth's programs receive rave reviews, but the best compliment she receives is that organizations invite her back to conduct additional trainings.
As a member of the Ohio State University Leadership Center team, Beth draws upon her knowledge and experience to help organizations improve employees' performance. Beth holds a master's degree in Community and Human Resource Development from The Ohio State University in Columbus, Ohio and a bachelor's degree in Business Administration from the Mount St. Joseph University in Cincinnati, Ohio.

The Economic & Community Development Institute's Women's Business Centers of Ohio guide individuals at any stage of the business process. Through one-on-one counseling sessions with WBC staff and volunteers, you can get the direction and resources to meet your goals. Business advisers want to help you successfully start a business, or grow and expand your existing business -- increasing revenue and creating jobs for the local economy.
The WBCs present training workshops regularly to provide access to small business knowledge at no charge. They are the only SBA-funded Women's Business Centers in the state.