Description
About the Program
When you tell your brand story, is anyone listening?
One of the biggest challenges faced by small and growing businesses is telling your personal and professional brand story. Far too often, we get caught up in complex terminology, or words that don't seem to align with the products and services we deliver.
Through the simple power of story, though, you can break through.
Research shows us that people are 6 times more likely to retain information if it is told in the form of a story, instead of as a statistic. What's more, 85% of consumers share that they would be willing to give a business who is prospecting them a chance if they knew something personal about them. This interactive session will address the core framework of storytelling, key elements to consider when building your brand story, and tips/lessons learned from the storytelling trenches. Participants will have an opportunity to start re-working their own brand story, and practice sharing it with others.
About the Presenter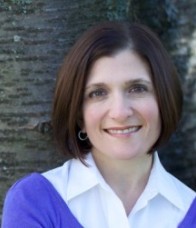 Jen Barth is founder of
Big Small Brands
, a small business branding and marketing consultancy.
With over 15 years of experience in branding, marketing, and sales in the corporate, nonprofit and agency sectors, Jen's expertise includes brand strategy, market research, web content & design, & social media marketing. Her client work has included B2B services, consumer goods, entertainment, education, health & wellness, nonprofit, retail, and technology sectors.
Since moving to Portland in 2009 with her husband (a proud Duck) and identical (yet nothing alike) twin daughters, Jen has also become an active community volunteer in the areas of education, women's health & wellness, and eco-living, and was recently named Oregon's 2011 Delegate for the Mom Congress on Education and Learning, an experience she chronicles through her blog,
1oregonmom.org/
.
Jen has a B.A. in History from Vassar College, with coursework at the New School in New York City, and the University of Edinburgh in Edinburgh, Scotland.
Admission is $20 in advance and $25 at the door.

Save by purchasing seminars in bundles of 4 for $60. Learn More.
Consider becoming an Annual Subscriber. Subscriptions cost $100 and allow you to attend unlimited seminars. Learn more.
Coupons, 4-Packs and Subscriptions are redeemed by clicking "Enter Discount Code", entering your unique code, and clicking "Apply Discount"
Already a Subscriber?
Simply click "Enter Discount Code" above the "Order Now" Button, type your unique discount code, and click "Apply Discount"