Using the Dashboard to Introduce Teams to EQ

Friday, September 9, 2016 from 10:00 AM to 10:20 AM (PDT)
Event Details
Using the Dashboard to Introduce Teams to EQ
Gathering all the members of your team in a room together for a meeting can sometimes be a challenge.
Getting started with EQ training is sometimes the biggest hurdle, especially at the beginning when you need to introduce staff to the concept and create engagement.
The Dashboard is a fantastic tool that can really help. The dashboard is an Insightful and intuitive one-page report which gives you a team overview to build awareness of the Group's EQ to reach the team's performance goals.
We will talk about different aspects of the Dashboard and we will practice interpreting, discussing and comparing some real cases.
You will learn:
1. How to get started on EQ with the Brain Profile tools.
2. What is this tool and how does it work.
3. How to make sense of the data in order to use it with your team.
What:  Online Webinar presentation

When:  September 9 -  10:00 am PDT (San Francisco) World Times
How: Register for the Live Webinar (includes a link to the recording) or the Recording Only.
Registration is free or you may choose to register and donate. Donations go to Six Seconds, a 501(c)3 nonprofit working toward a billion people practicing emotional intelligence. The Talents for Tolerance workshop and Brain Talent Profile was created by Six Seconds, The Emotional Intelligence Network (www.6seconds.org), a global nonprofit supporting people to create positive change - everywhere, all the time.
Presenter: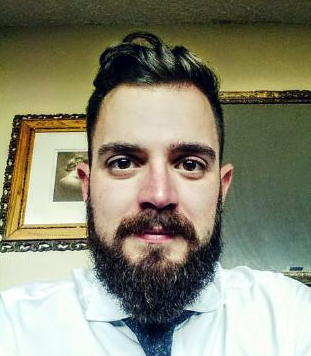 Tommaso Procicchiani, Project Manager
Tommaso is a young engineer with a background in business management and organizational behavior. He was born and raised in Italy, and he conducted his studies at University of Bologna where he got his Bachelors and Masters degrees on Engineering Management. He is focused on innovation and development of creative solutions, started as a member of the Six Seconds R&D team, then moved to the Global Office in California. While still extensively involved in R&D projects, he is also engaged in the delivery of Six Seconds' products and practices coordinating with the company's international teams.
Organizer
Six Seconds
Six Seconds is a global network of change makers committed to supporting one billion people to practice emotional intelligence.
We are a not-for-profit organization, dedicated to supporting people to create positive change -- everywhere, all the time.  Our network is global, with offices and representatives in 25 countries, and members everywhere... practicing the skills of EQ so people create stronger connections, make more sustainable decisions, and thrive.