Description
Without a clear and engaging story, the insights we reveal in our employee surveys often fall on deaf ears. In this workshop, we will focus on how to extract and curate qualitative data into a story that represents the sentiment of your employees to inspire action. Want to know what the latest technology is being developed to help us? Then join Culture Amp and other People Professionals geek out on how natural language processing (NLP) has evolved the way we unpack qualitative data forever.

This workshop is key to anyone involved in trying to unlock the meaning of large quantities of open-ended feedback then delivering that meaning to the business.

In this workshop you will learn:

How to make sense of large quantities of open-ended feedback
What tools are available to you to support unlocking the power of open-ended or qualitative feedback
What tools and approaches some of the best people analytics and HR professionals are using
How to present back the story your data is telling about your employees
About the Speaker:
Dr. Jason McPherson is the "Chief Scientist" at Culture Amp. A "reformed" research psychologist, he is passionate about how technology can amplify applied research. Jason was a founding team member with Kenexa Australia and Asia Pac Research Associate at Towers Watson. His many published works range from research on human cognitive performance across the lifespan to survey research methods and statistics.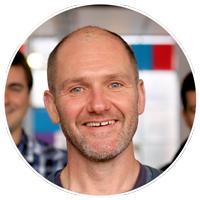 Date and Time
Location
University of New South Wales
Room T4, Level 6
1 O'Connell St
Sydney, NSW 2000
Australia