Description
In today's digital era, the pace of business is faster than ever before. There's more partners to meet, more competitors to beat, more customers to attract, and more ways to reach them... but no more hours in the day.
This is where technology comes in handy.
Upgraded technology has become a leading driver for digital business growth. Along with enabling your sales and marketing tactics, technology can be used to increase efficiency. In fact, 80% of small businesses in Canada agree that technology has positively impacted employee productivity, and 76% believe that technology has made it easier for employees to get more work done.
But how exactly is this possible? How exactly can technology help a person be more efficient and productive? In this session, we'll show you 8 ways productivity technology can help you work smarter, so you can do more with your day.

Speaker's Bio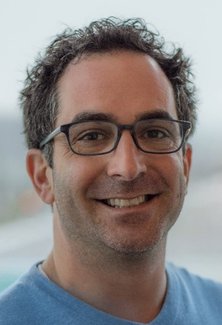 For the past nine years at Microsoft Canada, Jared Bernatt has held a variety of roles. In his latest role, Jared works with business partners and customers to develop, plan, and implement effective digital transformation strategies for small and medium organizations across Canada.
Blending knowledge of business self-defense best practices with modern workplace insights, Jared works with internal and external stakeholders to implement, integrate, and optimize Microsoft product solutions to achieve specific business objectives.
Jared began his career in marketing at various Toronto radio stations, before moving into consumer packaged goods with The Hershey Company and The Nielsen Company. Following 15 years in media and CPG, Jared jumped for the opportunity to join Microsoft in Sales and Operations in 2009. Today, it's all about helping small and medium sized organizations reach their full potential.

Refunds and/or transfers not allowed. All sales final.
If you require accommodation, please notify us by email at least 4 weeks before the event date at support@enterprisetoronto.desk-mail.com
To cancel the accommodation, we require 5 business days' notice before the event date.

Thank you to our sponsors: