Using Systemic Work for Breakthrough

Wednesday, June 12, 2019 from 11:30 AM to 1:00 PM (MST)
Event Details
Using Systemic Work for Breakthrough
How Engaging Multiple Senses and Systemic Work
Facilitates Insights and Growth

Facilitated by Judy Wilkins-Smith
Wednesday, June 12, 2019
11:30 am - 1:00 pm
via Zoom
1 CCE – Core Competency
0.5 Resource Development
This session is an introduction to systemic work and dimensionalizing issues and systems using constellations.
Concepts that will be addressed in this educational offering:
Principles and orders found in living systems

Multigenerational patterns in individuals and organizations 

How who you are at home influences how you show up at work

The patterns that want to rest and the patterns that want to emerge

Why stuck is a good place and how your client is actually never stuck
What you will take away from this session:

Understanding multigenerational patterns and their effects

An experience of dimensionalizing an issue and how that works

How to set up a very basic constellation using post-it notes or computer paper to start a coaching conversation
NOTE: Participants should have paper and pen or markers with them for the interactive exercise and to take notes. 



About the Presenter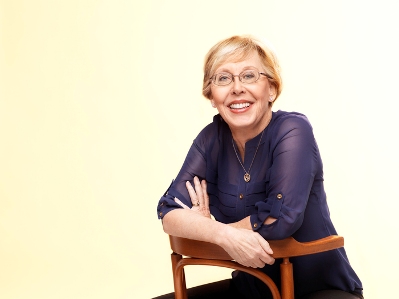 Judy Wilkins-Smith is a highly regarded international organizational, individual and family patterns expert, systemic coach, trainer, facilitator, thought partner, leadership conference and motivational speaker and founder of System Dynamics for Organizations and Individuals. She has 18 years expertise in assisting high performance individuals, Fortune 50 executives and teams as well as legacy families, to break limiting cycles and transform challenges into lasting breakthroughs and peak performance.
Passionate about visionary leadership, human potential and positive, accelerated, global change, she uses her ability to understand critical dynamics in personal and organizational systems and the points at which they intersect, to create growth and success. Judy collaborates with decision makers to implement innovative, 'whole system' design elements, ensuring balance, appetite for excellence and growth, passion and sustained success. Working with high profile individuals and wealthy families she is known for her discretion. She is widely known for leading fearless transformation and showing how even the biggest train smash is simply the doorway to the next incredible pathway waiting beyond brick walls.

Also, be sure to visit Zoom.us if you aren't familiar with the technology to view tutorial videos and learn about your system's requirements. Zoom is very easy to use and works with most PCs, laptops, and mobile devices, and works best with the Zoom app.


Access Details
You will be given access details and a link to any pre-meeting handouts on the Eventbrite confirmation ticket you receive after your online registration.  
Please keep your ticket in a place where you can easily refer to the Zoom link for this meeting. Or copy to your calendar.
Member, Student, Talent Co-Op Affiliate $15
Non-Members $20
Wednesday, June 12, 2019

11:30 am - 1:00 pm
via Zoom