Description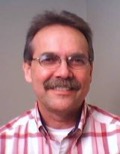 The Jewish Genealogical Society of Greater Orlando presents: "Using Newspapers to Find Your Ancestors"at the Roth Jewish Community Center in Maitland, on Tuesday, December 5, 2017 at 7:00 P.M. Our speaker is genealogical expert Gregg Gronlund.
Whether you are a veteran of decades of genealogical research or a beginner, one of your most important tools is newspapers. Whether on microfilm, online, or in print, newspapers will provide you information and photos not available in any other source. Just some of the many things that you might find in a newspaper are; announcements of births, engagements, weddings, deaths, and other events.

Gregg's presentation will explain how you can take advantage of the wide range of newspapers and similar publications. His handout has an extensive list of websites that will be extremely helpful. He includes five websites you can use to research Jewish newspapers, which can be a gold mine for your research.
Gregg's extensive knowledge of genealogy and his engaging manner will make this an excellent program

Gregg Gronlund is manager of the West Oaks Branch Library and Genealogy Center. He is active in the Central Florida Genealogical Society, of which he was president for five years, He caught the genealogy bug in 1992, and has been researching his family ever since. His roots are primarily in the Midwest. Although mostly of German and Swedish descent, his American roots extend back to George Little of Newburyport, Massachusetts, who arrived in America from England in 1640.

He received his Bachelor's degree from Duke University, and his Master's degree from the University of South Florida.
Before the program, starting at 6:30 P.M., you may network with fellow genealogists, and/ or receive assistance from a Jewish genealogy expert.
Pre-registration is required: Pre-register for either in-person or online participation
DATE: Tuesday, Dec. 5, 2017
TIME: 7:00pm - 9:00pm (6:30pm for networking and mavens)
ADMISSION: open to public; $5 for nonmembers; can apply to yearly membership dues
LOCATION: Roth Jewish Community Center, 851 N. Maitland Ave., Maitland, FL 32751
---
Contact Information: Tom Hirsch, JGSGO VP Programs & Publicity pr@jgsgo.org
JGSGO Voicemail 407-494-4230