Using Multimedia in Earned & Owned Opportunities
Description
Tools for creating video and photos have never been more intuitive or easy to access, yet many organizations still struggle to find efficient ways to either create earned media opportunities with multimedia or meaningfully enhance traditional PR efforts. Ryan Gajewski, Director of Multimedia at Lambert & Co., Michigan's largest PR firm, shares examples and insights from his experiences, large and small.
About the Presenter:
Ryan Gajewski leads the multimedia team at Lambert & Co., producing well-crafted photo and video work in numerous spaces and industries. Additionally, Ryan provides strategy for digital media execution and implementation.

After growing up in Grand Rapids, Ryan moved to Phoenix, Arizona. There, he began a long journey of producing videos for numerous National Hockey League teams and eventually landed back in Michigan with the Detroit Red Wings. Ryan left the world of sports in 2014 to work for the Michigan Economic Development Corporation, which oversees the State of Michigan's marketing initiatives, including the popular Pure Michigan campaign.

While professionally molded in a video production space, Ryan has continued to acquire skills in other communication areas, including public relations, social media management and content marketing. He graduated from Grand Valley State University with a degree in film and video production.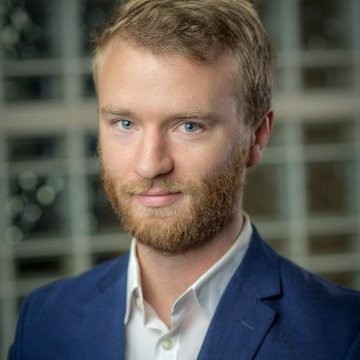 Not a Member?
The Central Michigan chapter offers exciting opportunities for networking and professional development to public relations professionals in the greater Lansing area. With a membership of more than 150 area communicators, CMPRSA meetings are a place to always meet someone new, but establish valuable connections over time as well. A diverse membership of young and seasoned professionals, a stimulating mix of programs and opportunities for involvement make CMPRSA the ideal organization to invest your time and resources. Learn more.
Like us on Facebook and follow us on Twitter. Be sure to search hashtag #CMPRSA for member news, chapter updates and information on our upcoming events.
CMPRSA Policies:
CMPRSA strives to be a good steward of its resources while providing high-value events and good member service. To that end, we have policies in place around event cancelations, refund requests, and no-shows. If an event is canceled, the CMPRSA will refund attendees' registration fees. Registrants may receive a refund, less Eventbrite's processing fees, if requested 72 hours or more before the event. No-shows will not be issued refunds for registration. Please contact CMPRSA with questions or for assistance, or see the CMPRSA website for more information.