Description
Six Video Sessions, approximately 1 hour each.

In this 6-week video training, participants will receive a general overview of mindfulness facilitation with at-risk youth. Topics include: an intro to the basics of mindfulness (including benefits and potential risks with this particular population), how to establish a safe container in order to best facilitate openness and engagement, and how to work with resistance if it arises in the group. Through a combination of both didactic and experiential exercises, participants will come away with concrete tools to help facilitate mindfulness based interventions when working one-to-one or in a group.

Objectives:
—Learn foundational principles important for establishing a mindfulness program with youth
—Learn concrete tools and techniques to introduce mindful self-awareness and emotional literacy to youth
—Understand specific ways to structure a group to help increase authenticity and reduce resistance
—Gain confidence when introducing embodied self-awareness to at-risk youth

Who would benefit:
—Teachers, school administrators, and youth workers
—Therapists, counselors, and clinicians
—Juvenile justice workers
Course Features
• Access from any PC, Mac or mobile
• Lifetime access to training materials; study at your own pace
• 1-hour course per week, with additional readings and practices
• A prerequisite for our Trauma and At-Risk Youth online course


Instructors:
Micah Anderson, Mel Content, and Oscar Medina
Tuition: $200.

Time: Registrants can watch webinar recordings at any time
Length: 60-75 minutes per webinar

Instructors:
Program Director Micah Anderson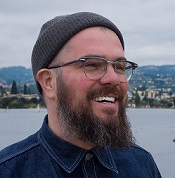 Born in Connecticut, Micah spent several of his teen years in and out of placements due to struggles with drugs, crime, and anger. Around this time, he was introduced to 12-step fellowship, and after extensive travel overseas, began a personal meditation practice in the early 1990s.
He began working with MBA in 2011. Since then, he taught retreats and led trainings on mindfulness, emotional literacy, and mental wellness in five countries, and leads a weekly meditation group in the Bay Area. He is also the Wellness Director at Ta'leef Collective, a Fremont, CA. organization that provides an alternative social and sacred space for Muslim converts and seekers. He is currently a MFT trainee with a humanistic-existential lens, focusing on both trauma-informed approaches and and mindfulness-based interventions. As a founding member of the Dharma Punx, he draws from a wide variety of personal experiences, including over 20 years meditation practice, a deep understanding and passion for youth counter-culture movements, and an experiential understanding of the world's wisdom traditions, which he loves to translate to incarcerated and at-risk youth.
Micah lives in Oakland, CA. with his wife and two children, and received his Masters in Psychology from Sofia University in Palo Alto, CA. He is currently undergoing supervision for his MFT license. He loves to spend time with his family, drink matcha tea, and catch up on his collection of books.
Senior Intern Facilitator Melrose Content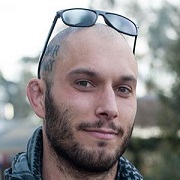 As a San Francisco Bay Area native, Senior Intern Instructor Mel has seen his peers fall to domestic abuse, drug addiction, crime and apathy for his whole life. As he got older he too experienced his share of trauma, picked up some bad habits, but despite these hurdles managed to graduate from San Francisco State University in 2011 with both a Bachelors Degree in Psychology and a serious drinking problem. Entering rehab several years later, he found the only reliable refuge from flashbacks and withdrawals was in the least likely of places, in himself.
Armed with awareness of breath and the work ethic of the drug fiend, Mel then pursued any and all avenues to creating a both a refuge within and a refuge for others. With a few months clean he began facilitating Refuge Recovery meetings, a Buddhist-based recovery system. A few years after that, he was asked to step in and facilitate the Oakland chapter of Dharma Punx. In early 2017, he found himself volunteering in a maximum-security detention facility for juveniles with the Mind Body Awareness Project. Sitting in that room, he saw the reflection of every face from his old neighborhood that he never sees anymore. In those stoic faces of those incarcerated youth, hardened to protect their tender child within, he sees himself.
While he can never truly pay back those to whom he owes the freedom of his heart, he is motivated to serve in any way he can, fueled by both the aftertaste of suffering and the verified truth of his own freedom.
Facilitator Oscar Paul Medina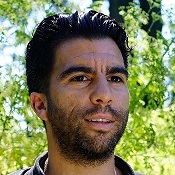 Oscar Paul Medina is a meditation teacher, purpose guide, and somatic practitioner born in East Los Angeles and raised in the Mojave Desert. As a Dalai Lama Fellow and co-founder of Mindful Garden Collective, he created a community wellness garden and environmental restoration project centered around meditation, yoga, ecology, and growing organic food for Oakland community families in need.
He is a mindfulness teacher and facilitator at Mindful Life and Mind Body Awareness Project, where he leads mindfulness and healing circles with inner-city youth in the schools and prisons of the Bay Area. He also holds a private practice as a purpose guide and meditation teacher that helps entrepreneurs, artists, and activists awaken to their deepest impact and purpose in the world.
Date and time
Location
Refund policy
Organizer of Using Mindfulness with At-Risk Youth Online Training - Evergreen
Customized for an urban youth population and delivered by our dynamic instructors in a language and framework relevant to their lives, our programs are successfully helping teens to develop self-regulation, empathy, and mindful attention, gain impulse control, and relieve the extremely high levels of anxiety and stress which they face. These are the real tools today's youth need – tools that bring an inner revolution of the heart and mind.
Our goal is to become a staple for adapting mindfulness and emotional literacy programming to the needs of at-risk, gang-involved, and incarcerated youth. Through a combination of ground-breaking direct service, extensive research and evaluation efforts, advocacy and coalition-building, and capacity-building and training of youth service providers, we are working to create a world where all young people can find authentic freedom. Welcome to the Mind Body Awareness Project.