Description
You've heard of Social Media Marketing, but did you know that you can use live video, for example Facebook Live, to drive customers to your small business? Come to this free interactive workshop to learn how!
We'll cover the strategic aspects of using live video for marketing, and talk about how to get people to "know, like, and trust" you and your business. We'll discuss how to convert your video viewers into clients, so that your videos are doing your selling for you. We'll talk about how to grow your audience quickly, easily, and without spending a lot of time or money. We'll discuss what might be holding you back, and give you easy tips for learning the ropes. Bring your smartphone and get started with live video marketing right in the workshop!
This workshop is co-sponsored by SCORE Boston and the Harvard Ed Portal.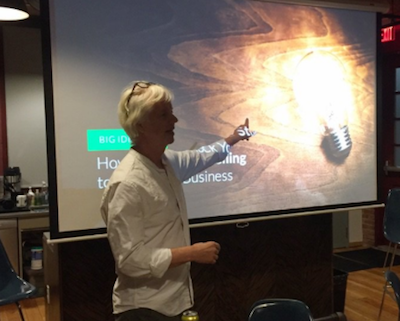 Presented by Brad Powell. Brad is a business video coach and live streaming videographer who teaches entrepreneurs how easy it is to create engaging video campaigns with just a smartphone and good storytelling. Brad inspires entrepreneurs to find everyday moments that make great marketing and he's dedicated to helping small businesses get over the limiting belief that video marketing is too daunting.