Using LinkedIn To Build Your Future Customer Pipeline Workshop - £125 +Vat
Sales Have Ended
Registrations are closed
Many thanks for enquiring about my LinkedIn workshop. You just missed out, on this occasion. However, if you'd like to find our more information about the work I do then please visit http://www.linked2success.co.uk or http://www.successfulsocialselling.com/ Many thanks Steve
Sales Have Ended
Registrations are closed
Many thanks for enquiring about my LinkedIn workshop. You just missed out, on this occasion. However, if you'd like to find our more information about the work I do then please visit http://www.linked2success.co.uk or http://www.successfulsocialselling.com/ Many thanks Steve
Description
Are You Uncertain Just Where To Begin With LinkedIn? Do You See The Opportunity To Generate More New Customers And You Simply Need Pointing In The Right Direction?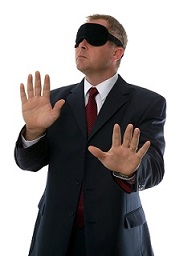 A unique opportunity to work with me for half a day on Thursday December 8th - I'll help you master LinkedIn so you'll leave feeling confident and with a plan to locate, connect and engage with more of the right customers for your business.
From 10:00am - 2:30pm on Thursday December 8th you will learn:
How to create a plan to build a sustainable LinkedIn audience of Seekers, Amplifiers and Joiners and build a longterm pipeline of new customers.

How position your expertise on LinkedIn and become recognised as a key person of influence.

How to create an engaging and impactful shop window (your profile) that is optimised so more of the right people find you and want to connect with you.

How to nurture your biggest asset, your audience and build know, like and trust with them, so they want to buy from you, rather than your competitors.

How to remove the peaks and troughs of new business acquisition, forever, within 6-12 months.
---


How will this workshop work?
This is a practical hands-on session. You will bring along your own PC/Mac/Tablet and I will guide you, step-by-step through all key aspects of creating your LinkedIn profile. I will also show you how to you use LinkedIn's Advanced search features to help you locate more of the right customers.
You will learn how to create and share conversational, engaging content with your LinkedIn connections, both 1-to-1 and via updates and posts and in the process position yourself as a valuable connection and attract more business.
"Steve delivered exactly what it said "on his tin" - he took the fear out of my use of LinkedIn as a means of building quality professional relationships. His delivery was first class, easily digested and entirely adapted to my own situation. From the very start, I have enjoyed new and high quality contacts as a result of Steve's input" - Matthew Sutcliffe - Director MCS Partners
More than 75% of business services are researched on-line and as a result, decisions are made daily about the suitability of potential suppliers, often instantly. Do you want to be included in those decisions, rather than your competitors? Then this workshop is for you.
---
I don't run 'open workshops'!
As I work with all my clients, in-house, throughout the UK and Europe, the last time I ran an 'open workshop' was in March 2013. This is a one-off opportunity, which I decided to put on, when I saw how many people had registered to attend my seminar at the North East Business Expo yesterday.
---
How Do I Book On This Workshop?
It's really simple, just book your ticket to attend using this page. Full payment is required to confirm your booking and I will be in touch to arrange this with you. A full refund will made if for any reason the event does not go ahead. However, I will be unable to provide a refund if you book but are subsequently unable to attend. You will however, be able to send someone else in your place.
NB: When you arrive at the Eventbrite booking page, please ignore the default reference to the event being 'Free'. I will invoice you separately.
---
How Much Is It?
Clients usually invest from £695 +Vat for up to 3 people, for half a day, in-house workshop and more when I work with larger teams. For this event, you will invest just £125+ Vat and I'll include lunch!
Maximum Number of Participants 20.
Bookings for this event will close on Wednesday November 23rd at 6pm.