Using Git - A Thorough Introduction to git-fu

Saturday, March 3, 2012 from 10:00 AM to 5:00 PM (CST)
Event Details
Using Git - A Thorough Introduction to git-fu
Saturday, March 3, 2012 10:00 AM - 5:00 PM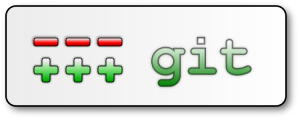 Modern-day software development has moved past the question of whether or not to use source control. The question now is which one to use, and the current favorite among the contenders is Git.
Flexible, distributed, open-source and well-supported
, Git is a daily savior in many developer workflows.
What you will learn: This
hands-on, full-day workshop
will teach you how to track your code's changes, branch, merge, read your code's history, rebase, share your code on Github, and interact fluently with developers using a common workflow known as feature branching.
Requirements: F
amiliarity with Unix command line. Bring your own laptop.
What is Source Control?

What is Git?

Bare-Minimum Command Line-fu

Git's internal structure

Downloading and installing Git

Configuring git

Creating a repository

Adding files to a commit

Committing your changes

Stashing changes for later

The Commit Log

Creating local branches

Navigating between branches

Merging

Cleaning up old branches

Resolving Merge Conflicts

Tagging

Visualizing your branches with Git Gui

Rolling back

Rebasing and Changing History
The Feature Branch workflow

What does it mean to be "distributed"?

Signing up for github

Creating a repo on github

Cloning a remote repository

Tracking Branches

Fetching commits

Pushing and Pulling

Managing remote branches

forking an existing repo on github

Handling multiple remotes

Github pull requests

GUI clients for git

Alternatives to github (beanstalk, etc.)

Self-hosted git server options

Further Resources
Will Barrett has been designing and building web applications from scratch since 2007. After being educated in design, Will's experience as a developer took him from giant ad agencies to new small companies, with a fair amount of independent consulting sprinkled in the middle. In the Ruby world, Will has authored gems, contributed to open source projects, and worked with Valley- and Chicago-based startups on cool digital products. When he's not beating his head against a text editor, Will performs on the cello with his Piano Trio, plays Wii with his fiancée and nurses his coffee addiction.
When & Where
900 Chicago Ave
#104
Evanston, IL 60202


Saturday, March 3, 2012 from 10:00 AM to 5:00 PM (CST)
Add to my calendar
Organizer
coLab Evanston is a coworking space for companies, individuals, and organizations. We are a member-only community, driven by the need for collaboration and interpersonal interaction in a work-centered environment. coLab is ideal for individuals or teams who are tired of working from a home office or public, coffee-shop environment.
Our members are entrepreneurs, not-for-profit leaders, web designers, programmers, sales people, and employees of large companies and organizations. The common factor uniting these individuals in the coLab community is the need for "a space apart" to get things done.
coLab Evanston is located at 900 Chicago Ave, Suite 104, in Evanston, IL, just a few yards from the Main Street EL stop (CTA) and Main Street Metra stop (Union Pacific North). We are open Mon-Fri, 8:30am - 5pm.