Description
Using Gestures to Augment Cognition in VR
Guest speaker: Jessica Outlaw
In Snow Crash, Hiro Protagonist thwarts a neurolinguistics virus from destroying the Metaverse. This type of neurological hacking isn't just sci-fi, it's a branch of psychology called "situated cognition."
Some examples are already familiar to you: your brain associates the color red with strength and sex. People who wear a red shirt in their dating profiles get asked on more dates. People named Dennis become dentists and those named Laurence become lawyers at higher rates than their peers. There are hundreds more examples of how behaviors are affected by characteristics that you might not think would affect them.
Come learn how gestures influence how a person thinks, and the consequences of using gestures in interaction design. Gestures play an active role in learning and decision-making by giving humans new ways of representing information. We gesture when we are talking to ourselves and when talking in the dark when no one can see us; even blind people gesture when speaking to other blind people.
This talk will address how simple physical gestures augment cognition and how to optimize them in VR/AR interaction design.

***SOLD OUT***
There will be no tickets available at the door.
Event Schedule
6:30 - 7:00: Food, drinks & networking
7:00 - 8:15: Speaker presentation
8:15 - 8:45: Post-workshop chat, more food & goodbyes
Speaker Bio
Jessica Outlaw, M.S., is an experience researcher on VR/AR. Trained in psychology and behavioral economics, Jessica applies qualitative and quantitative research methods to strategize and test experiences. She blogs at "The Extended Mind" on how changes in the body and the environment influence cognition.
Event Space Sponsor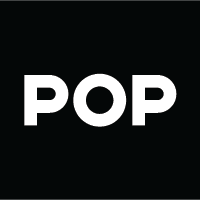 This workshop will be held at POP, a local digital agency that is exploring virtual & augmented reality applications for client partners.
Code of Conduct
The VR/AR Collective is dedicated to providing a safe, harassment-free experience for everyone, regardless of gender, age, sexual orientation, disability, physical appearance, body size, race, or religion (or lack thereof). We do not tolerate harassment of participants in any form.
Harassment includes, but is not limited to:
Offensive or unwelcome comments
Patterns of disruption or inappropriate social contact
Non-consensual physical contact, threats of violence, or unwelcome sexual attention
Deliberate misgendering or "outing" of any aspect of a person's identity without consent
For more examples, please see "The Long Version" which has more information.
The VR/AR Collective is also dedicated to providing a recruiting & sales free space. This means no organized recruiting activities or sales pitches without an invitation.

These policies apply to everyone participating in VR/AR Collective events and online spaces. "Everyone" includes attendees, organizers, volunteers, sponsors, and event hosts. Participants violating the Code of Conduct may be sanctioned or asked to leave VR/AR Collective events and online spaces.
Anyone can report a code of conduct violation by finding a VR/AR Collective staff member or by emailing vrarcollective@googlegroups.com. You are also welcome to message us on Slack: http://vrarcollective.slack.com.
For more detailed information about any of the above policies, please contact the organizers.