Using Digital to Tackle Sex Trafficking During the Super Bowl and Beyond |...
Description
Join us for the first Twin Cities Women in Digital meetup in 2018!
During this event, we will learn how the Super Bowl Anti-Sex Trafficking Committee will be leveraging digital channels for public awareness campaigns, training, fundraising, law enforcement and supporting service providers assisting victims.
Our speaker, Rachael Marret, will discuss the committee's initiatives using search, machine learning, geolocation, social media—and so much more!
Come refreshed from the holidays, ready to dive into 2018! Meet other Twin Cities members, practice your Asks & Gives and learn what Women in Digital is all about.

All tickets include a complimentary breakfast, coffee and a whole lot of networking!

This event is free for members. If you have not yet received a promo code please email michelle@womenin.digital. There are only *75* Founding Memberships left at the $250 annual price. Learn more about all of the great member benefits here!
Agenda:

7:30 am-7: 45 am: Check-in, grab some coffee, breakfast and mix and mingle.
7:45 am-8:00 am: Few words from your City Champion, Carolyn Lane.
8:00 am- 8:30 am: Rachael Marret, Anti-Sex Trafficking Super Bowl Committee Member and Principal Owner of Vitamin D Consulting, LLC, on Using Digital to Tackle Sex Trafficking During the Super Bowl and Beyond.
8:30 am- 9:00 am: Asks & Gives networking time.
About the speaker:
Rachael Marret, Principal Owner, Vitamin D Consulting, LLC.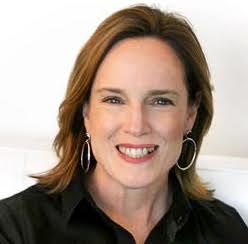 Rachael Marret is a future-facing, independent consultant who brings global experience both as a corporate marketing leader, as well as an agency veteran who has been working in the digital space since 1994, (she remembers GIFs before they were animated).
Her most recent corporate experience was with Carlson Rezidor Hotel Group as Senior Vice President of Consumer Engagement where she had global responsibility for ecommerce, mobile, social media, digital marketing, loyalty/CRM, consumer insights and data analytics across seven hotel brands. She also served on the core team tasked with launching a new hotel concept designed to serve the needs of the tech-centric business traveler.
Prior to that, Rachael worked for the McCann Worldgroup organization, first as Minneapolis Managing Director of their digital agency brand, MRM Worldwide, and later joining Campbell Mithun as the first female president in their 80-year history. During that time, she had the privilege to work with many leading brands, including H&R Block, General Mills, Intel, Microsoft, Sony and Mayo Clinic.
Rachael was one of the original members of MIMA and served on their first Advisory Board. She recently joined the Twin Cities chapter of Women in Digital as Advisory Board Chair. Along with other board work, she is also currently serving on the Anti-Sex Trafficking Committee for Super Bowl LII.
Interested in Sponsorship?
If your organization's values align with the mission of Twin Cities Women in Digital and you'd like to sponsor this event, please reach out to renee@womenin.digital
Thank you to our sponsor:

Founded in 1995, Ciceron is one of the United States' first full-service digital marketing agencies, having continuously served clients for the past 22 years. Dedicated to a plurality of voices in the workplace, we recognize that everyday people, not only marketers, are fully involved in co-creating powerful brand experiences. The firm has a long history of breaking new ground in emerging technology, creative expressions, changing consumer behaviors, and using data to drive real value for brands. A multi-award winning agency, Ciceron continues to thrive as leaders in the world of unified digital media.
Parking Information:

There is a free parking lot adjacent to the Women's Club as well as down the street on Oak Grove. There is ample street parking in the area, as well. See the image below for more detail.