Description
Canadian businesses trading with China can now reduce costs and gain a competitive advantage by transacting their payments in the Chinese currency, the Renminbi (RMB). Learn from a leading U.S. expert on how many international firms are taking advantage of this important opportunity.
Speakers Include: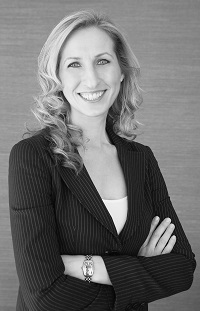 Caroline Owen, CEO and Founder, RMB Global Advisors
Caroline Owen is the CEO and Founder of an independent renminbi ("RMB") internationalization advisory firm, RMB Global Advisors. Caroline is one of the world's foremost experts in the field of RMB internationalization and a regular speaker on the advancements China has made to make its currency more freely usable.
As deregulation continues in China, Caroline's extensive market experience, vision and technical expertise have helped her craft tailored solutions for multi-national corporations, financial institutions, development organizations and central banks looking to better manage excess RMB cash in China, optimize RMB funding sources, invest in China's capital markets and manage RMB FX exposure. She has advised a variety of corporates across the consumer goods, retail, industrial and commodity sectors on redenominating their invoicing from USD to RMB. A pioneer in the market, Caroline has led numerous award winning RMB transactions, including bond issuances for McDonald's, Caterpillar Financial and the International Finance Corporation.
Before launching RMB Global Advisors, Caroline led the RMB Solutions advisory team for the Americas at Standard Chartered Bank. Prior to that, she worked in a variety of capital markets roles with Credit Suisse and Barclays Capital in New York, London and Sydney, specializing in cross-border funding.
Caroline is a graduate of Cornell University, a CFA charterholder and a member of the New York Society of Security Analysts.
---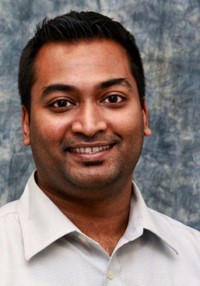 Indika Joy Rankothge, Sr. Country Analyst – Asia, Export Development Canada (EDC)
Joy Rankothge has been with Export Development Canada since March 2010 with portfolio responsibilities covering Asia including China. In his current role as EDCs Lead Asia analyst within the Economic and Political Intelligence Center – a group of diverse and highly-specialized economists and political risk analysts, Mr. Rankothge advises EDC business teams and senior management on transaction and portfolio risk mitigation, corporate planning and business development activities in the Greater China and key Southeast Asian markets.
Prior to joining EDC, Joy Rankothge worked as a Consultant with BearingPoint's (Now Deloitte) Emerging Markets Group in Virginia for nearly six years and at AES Corporation also in Virginia. Mr. Rankothge received his Master of Arts in Law and Diplomacy (MALD) with a concentrations in International Business and Economic Law from the Fletcher School at Tufts University in Massachusetts in 2009. He holds a bachelor's degree in International Relations and Economics from Knox College, Illinois.
EDC is Canada's export credit agency, offering innovative commercial solutions to help Canadian exporters and investors expand their international business. EDC's knowledge and partnerships are used by more than 8,200 Canadian companies and their global customers in up to 200 markets worldwide each year. EDC is financially self-sustaining and a recognized leader in financial reporting and economic analysis.