Description
Join us on April 21, 6:30 to 8:30 PM for the program, "Using Brainshark to boost provider communications and training". Presenter Bei Hua will share her expertise and sample works on how to use the web-based presentation tool, Brainshark, for various communication and training purposes, in order to maximize target stakeholder - provider experience.
The presentation will include the following topics:
Why Brainshark?
The history of Brainshark in BCBSM
What do we use it for?
A quick process: how does it work?
Guestbook, survey and assessment
Tracking and reporting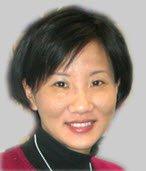 Presenter: Bei Hua
Bei is a Project Consultant at Blue Cross Blue Shield of Michigan. She specializes in eLearning design, development and project management. Prior to joining BCBSM in 2005, she was a learning consultant for General Motors University for five years. She has delivered over 50 online training courses herself. In addition, she has been involved in more projects with her design and project management roles.
Location: Omni Building - 26899 Northwestern Hwy., Southfield, MI. Emerald Conference Room, first floor; enter the north entrance, check in with security and they will direct you to the conference room next door.