Description
This a FREE event, however pre-booking is required; please register to come. Recommended age: 11+
Check out all the other public events we are holding during the BNA Festival of Neuroscience.

---
Using brain science to boost behaviour
10:00-10:45
The brain controls almost all of our behaviour. But how do we know this? And can we use this knowledge to improve our brain and our behaviour?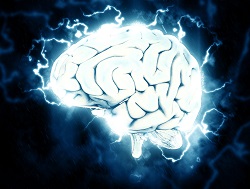 Dr Nick Davis, from the Department of Psychology at Manchester Metropolitan University, will discuss how neuroscientists peer into the brain to understand how the brain is involved in the ways we act, the ways we sense our environment, and the ways we think, feel and imagine.
He will also show that exciting new technologies allow us to change to activity of the brain.
These technologies can be used to improve brain disorders and help people to recover from stroke. But they may also be used to boost the functions of the brain, possibly giving people an advantage over their peers.
What makes scientists think this is possible?
And do we think it is fair to enhance brain function?
We warmly invite everyone with an interest in neuroscience, the brain and how it works, to come and join us for this free public talk.
The BNA2017:Festival of Neuroscience is held by the British Neuroscience Association as a celebration of everything to do with the brain and nervous system. BNA2017 is one of the largest international meetings of professional neuroscientists in Europe in 2017, and presents the ideal opportunity to share their excitement and interest in their research with wider society. Find out about all the public events we are holding during BNA2017.
Organiser of Using brain science to boost behaviour
The British Neuroscience Association (BNA) is the first and largest UK organisation representing all aspects of neuroscience, from ion channels to human behaviour to applications in the clinic and beyond. 
Our membership includes people working in neuroscience or related fields at all stages of their career, from undergraduate students to retired members; and, having recently opened an Associate Membership category, we can now welcome those who don't necessarily work in neuroscience but who are still fascinated by the brain.
We welcome everyone interested in the nervous system to get involved. Why not join us?