USI Tech Roadshow

Thursday, June 6, 2013 from 4:45 PM to 7:30 PM (EDT)
Event Details
SOLD OUT!


USI Tech Roadshow
Presentations by Early Stage Disruptive Companies:
flayvr automatically organizes your photos and videos from your phone, instantly showcasing your life experiences as interactive vivid collections, for you to keep and share with others. Winner of the Best Photos App of 2013 at SXSW.
Keepy.me makes awesome ways to save and admire that awesome stuff kids make forever and ever!
45Sec is an app that allows your customers to voice their concerns while providing you with valuable insights and information, ultimately improving your bottom line in 45 seconds or less.
Proleafic creates a powerful new view of the enterprise, by presenting how employees, projects and information are linked.
Apptopia is the marketplace that will broker the sale of apps, managing the entire process through to completion.
Superfly is like MINT for travel. Consumers manage miles, organize itineraries, and find the best flight deals.   
Panel: Success Strategies From Funding to Growth

Jeremy Levine – Partner, Bessemer Venture Partners
David Tisch - Managing Partner, BoxGroup

Cameron and Tyler Winklevoss – Principals, Winklevoss Capital

Andrew Peskoe, Partner, Golenbok Eiseman Assor Bell & Peskoe LLP

Tal Kerret - Senior Vice President, Head of New Ventures, Silverstein Properties, Inc.

David Kleinhandler - Chairman, ArxSocial
Yaron Galai - Founder, Outbrain
Kelli Turner - General Partner, RSL Venture Partners
Kathleen Utecht - Entrepreneur in Residence, Co-head of Opportunity Fund, Comcast Ventures

 Purchase Early Bird and VIP Tickets Today 
Hosted by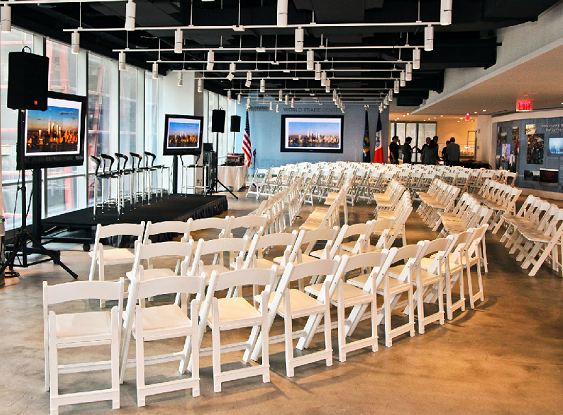 7 World Trade Center
Thursday, June 6
4:15pm VIP Reception
(Investors, Founders, Sponsors, etc.)
*VIP Capacity Limited
4:30pm General Admission
5:00pm Opening Remarks 
*Networking and Refreshments at Conclusion
Panelist Bios:  
Jeremy Levine, Partner at Bessemer Venture Partners, has a knack for spotting massive consumer web opportunities. He led the first VC round in Yelp in 2005, when the local reviews site claimed only 100,000 San Franciscans as users. He led the 2007 round for LinkedIn, which went public in 2011 (market cap: $20.5 billion). The hot streak continued when he led the 2011 A round for Pinterest. The social media company raised cash at a $2.5 billion valuation in February. Bessemer is still the largest outside shareholder.
Cameron and Tyler Winklevoss lead Winklevoss Capital where they partner with a select number of early stage companies to provide not just investment, but a full service approach to driving growth.  They graduated Harvard University and received their MBAs from Oxford University. 
Andrew Peskoe, Partner, Golenbock Eiseman Assor Bell & Peskoe LLP, is an active private investor in early stage companies, principally in the media and technology area, and an investor in a number of venture capital and private equity funds (including as a principal in Israel Cleantech Ventures L.P., a $150 million venture capital fund group). He serves as co-head of his law firm's corporate practice group, and is a graduate of Harvard Law School and Harvard College.
Tal Kerret
 is Senior Vice President and Head of New Ventures at Silverstein Properties, Inc. He was previously the Chairman and Co-Founder of Oberon Media, Inc. the leading casual games platform and solution provider which was established in 2003.
David Tisch is an investor and was formerly the managing director of the TechStars program in New York City. David was recently named to Mayor Bloomberg's Advisory Council on Technology. He also serves as a judge for HackNY and BigApps Hackathons and participates in many other local startup events. David is also the Managing Member of Box Group, a New York City based seed-stage angel capital firm. David has made over 40 investments in NYC based companies. 
David Kleinhandler is the Founder and Chairman of ArxSocial and has been an entrepreneur and investor for over 20 years. ArxSocial was founded as a solution to bridge the gap between Technology & the world of Sport & Entertainment. David's other current projects include Harmony Ventures and Dynasty Financial Partners.
Yaron Galai - Yaron Galai is Co-Founder and Chief Executive Officer at Outbrain. Prior to founding Outbrain, Mr. Galai was Co-Founder, SVP of Quigo, Inc., a provider of performance-based marketing solutions for advertisers and premium publishers.
Kelli Turner is general partner of RSL Venture Partners, an early stage seed fund based in New York City.  She was previously Chief Financial Officer and Executive Vice President of Martha Stewart Living Omnimedia, Inc., a diversified media and merchandising company.   Ms. Turner joined Martha Stewart from Time Warner Inc., where she was Senior Vice President, Operations in the Office of the Chairman and CEO.  Prior to that, she served as SVP, Business Development for New Line Cinema after having served as Time Warner's Vice President, Investor Relations. Ms. Turner worked in investment banking for many years with positions at Allen & Company and Salomon Smith Barney prior to joining Time Warner Inc.
Kathleen Utecht is an investment professional in the New York office of Comcast Ventures responsible for co-running their $20MM seed-stage Opportunity Fund and also investing out of their larger seed-to-growth equity fund. Prior to joining Comcast Ventures, Kathleen worked in venture capital for Core Innovation Capital and WVP Ventures. Prior to her venture roles, Kathleen invested in and led Green Rock Entertainment, a start-up toy/game manufacturing company whose main product was Cahootie. She won Ernst & Young's Winning Women Award for its success. Before her operational adventure, Kathleen was an investment banker in the financial services group of Raymond James and a graduate of General Electric Capital's Financial Management Program. Kathleen holds a bachelor's degree from Babson College and an master's degree in business administration from the Wharton School. 
Platinum Sponsor

Silver Sponsors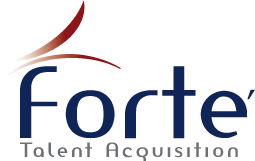 When & Where

Silverstein Properties
250 Greenwich Street
New York, NY 10007


Thursday, June 6, 2013 from 4:45 PM to 7:30 PM (EDT)
Add to my calendar
Organizer
U.S. Israel Business Council (USI) is a non-profit organization dedicated to bringing together investors, senior executives and serial entrepreneurs for the purposes of promoting investments in, and trade programs between, the United States and Israel.