Description
There are two wolves within you. One is FEAR the other is LOVE, which are you feeding?
Join us Sunday Sept 10th for Ushaman Conscious Connections, a fun unique workshop-style social event that nurtures our artistic community's heart-felt desire to connect with like-minded souls we can call TRIBE. The evening is interactive and flows organically with plenty of time to Network & Mingle over complimentary Cocktails & Appetizers.
Celestino Cornielle (The Fate Of The Furious) and CD Pamela Starks will lead a discussion on how to utilize The 7 PRINCIPLES OF TRUTH to know if our response is based on FEAR or LOVE. We will also explore tools for disarming fear & uncertainty in these chaotic times.
"The principles of truth are seven; He who knows these, understandingly, possesses the magic key before whose touch all the doors of the temple fly open." – The Kyballion
After the main discussion, we engage in experiential games and candid group discussions- topics ranging from the more human end of the spectrum such as self-forgiveness, mindfulness, and sacred sexuality to the more esoteric and metaphysical aspects of our existence- nothing is off limits or taboo.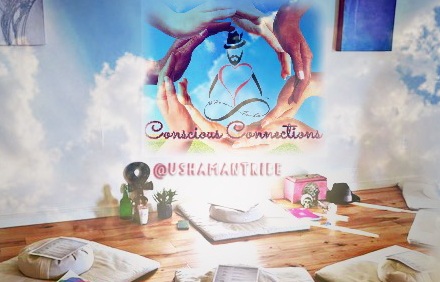 6:45pm-7pm- Check in Singles and couples welcomed!
7pm ….our journey begins.
Come with an open mind & heart expecting music, stillness, and sharing. Our workshop space, honors that we are ALL teachers. We ask that you value your presence, wisdom, and contribution as Divine and much-needed. You never know whose life you might change by talking about something you've learned or have gone through. This is a unique & meaningful way to spend a Sunday night. Perhaps you would like to make a day of it and have an early dinner at Abbot Kinney?
* Financial exchange is inclusive of refreshments & appetizers
** Dress comfortably, loose fitting clothing or yoga attire works best.
*** We are our own Shaman, you are welcomed to bring medicinal cannabis to enhance your experience.
**** This is a popular workshop that always books out in advance, and space limited, so booking early is encouraged to secure your space! -If available, door tickets will be $35 CASH ONLY
Date and Time
Location
Refund Policy