USGBC West Virginia: Women in Green West Virginia - Leading with Purpose

Thursday, September 27, 2018 from 11:00 AM to 2:00 PM (EDT)
Event Details
You're invited to USGBC West Virginia's first-ever Women in Green event! Join us on Thursday, September 27, from 11:00 am to 2:00 pm at Marshall University for lunch and an engaging discussion of this year's Women in Green theme, "Leading with Purpose." Our panel of women leaders in sustainability will share their thoughts on the power of purpose to shape our lives, our careers and our changing world. Attendees will have the opportunity make connections through facilitated conversations as well as open networking time.
Lunch is included.
The Theme: Leading with Purpose
At the end of the day, it's not so much about what you do, but about why you do it. Leading with purpose is a journey that starts from within.
There are hundreds of books, articles and inspiring videos that claim to unlock the secrets to success, but as working women, we know there are no secret formulas and there are no shortcuts. Success is built on dedication, hard work, patience…and purpose. Purpose is a driving force that is built on values and hope, pragmatism and ambition. Purpose provides us with guidance, and when we lead with purpose, we set a clear path for success and an example for others to follow.
Leading with purpose is about self-expression and being true to ourselves, standing up for what we know is right and helping others along the way. In times of uncertainty, we turn to our inner sense of purpose to sustain our energy and commitment, to bolster our resilience and push us forward. It is what has always elevated humankind from places of darkness into the light — it shapes cultures, it feeds on curiosity and diversity of thinking, and it asks us to be humble in our continued pursuit of what we believe is right.
At Women in Green we will delve into the ways women can lead with purpose to inspire others and drive continued creativity and progress. Let's go from being relevant, to being revolutionary. Join Us.
Panelists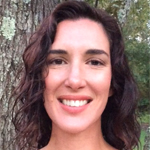 Autumn Long, Program Director, Solar United Neighbors of WV
Autumn Long is West Virginia Program Director for Solar United Neighbors, a national nonprofit dedicated to representing the needs and interests of solar owners and supporters. She helps people throughout West Virginia go solar, join together, and fight for their energy rights. Born and raised in West Virginia, Autumn has been an entrepreneur, community organizer, advocate, writer, editor, researcher, and homesteader. She holds an M.A. in Geography from West Virginia University and a B.Phil in Anthropology from the University of Pittsburgh.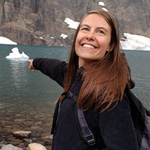 Breanna Shell, Planning Director, City of Huntington
Breanna Shell is the Planning Director for the City of Huntington in the Department of Development and Planning. Breanna graduated from the University of Michigan Master in Urban Planning program and has been with the City Planning department since 2012. Breanna took the lead on an in-house revision to the City's comprehensive Plan update, Plan2025, which concluded with a unanimous approval by City Council in December of 2013. In addition, Breanna enforces the zoning ordinance, provides administrative assistance to the Planning Commission and Board of Zoning Appeals and participates in several community supported projects. Currently she is active in comprehensive community revitalization efforts in West Huntington with the River to Rail project; supporting continued construction and maintenance of the Paul Ambrose Trail for Health (PATH); and redevelopment efforts along a Hal Greer Boulevard. In addition, the Planning office is continually working on revising the City's zoning ordinance to be more in line with the city's Comprehensive Plan update, Plan2025 and make Huntington a better place to live, work and play.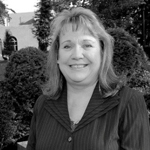 Margie Phillips, Instructor, Marshall University
Margie J. Phillips is a fulltime Instructor, Co-Director of Enrollment, and Energy Management Coordinator for the Lewis College of Business at Marshall University, Huntington, WV.  She teaches a variety of courses including Introduction to Management, Management Principles, Energy Management Principles, Renewable Energy, Energy Strategy, Green Management, and Green Project Management.  She oversees the Energy Management Bachelor's degree program by recruiting and advising students for the program, developing energy management research, curriculum designing, conducting workshop training sessions, student conferences, developing new courses, and a variety of other student support efforts.  She serves as the Academic Advisor for the Energy, Sustainability, Environmental, and Innovation Student Club, the International Business Outreach Program, and ASHRAE Student Chapter at the university. Margie assists new and potential students by serving as marketing liaison for Outreach, Enrollment, and Recruitment.  She contacts and meets high school counselors and teachers to explain benefits of the degree programs offered at the Lewis College of Business. Additionally, she participates in classroom visitation and other special events to recruit potential students.
Margie served as the Sustainability and Energy Manager at Marshall University for 18 years.  She developed and supervised both programs, which included writing the Sustainability and Recycling plans for the university.  She brought sustainability to the Huntington Community by speaking with social organizations and public schools.
Margie earned a Regents Bachelor of Arts degree specializing in Computer Technology, a Master's degree in Safety and Health Management, a Certificate in Geographical Information Systems, and 30 hours towards an Education Specialist degree.  Margie is a Board Member with the Cabell County Solid Waste Authority and the USGBC WV.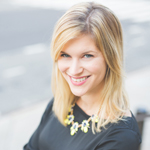 Marisa Long, Vice President Public Relations & Communications, USGBC
As vice president of PR & Communications for the U.S. Green Building Council and Green Business Certification, Inc., Marisa oversees media relations, external communications, public affairs, social media, multimedia and public relations efforts. She leads a team that supports all of USGBC and GBCI brands and programs, most notably, LEED, USGBC's flagship product and the world's most widely used green building rating system, and Greenbuild, the world's largest international green building conference experience. She works closely with staff and stakeholders to promote and advocate for green buildings through the media and in the marketplace. Marisa has managed several award-winning (PRNews, Bulldog Reporter, PR Daily, American Business Awards) PR and Public Affairs campaigns that attract significant media, policy maker and industry attention. She came to USGBC in 2010 to manage the public launch of the Center for Green Schools, which has become the public leader and convener toward the mission of green schools.
 Prior to USGBC, Marisa was a vice president at Quinn, a lifestyle public relations agency in New York, successfully implementing numerous creative and strategic PR campaigns for a variety of high-profile real estate clients. She led her team to consistently place clients in top-tier industry and consumer media outlets and generate "buzz" through non-traditional media and first-of-its-kind creative partnerships, programs and events. Notably, Marisa oversaw the PR strategy for green building pioneer the Albanese Organization, developers of three of the country's greenest residential high-rises, including the LEED-certified Platinum Visionaire condominium in New York.
Marisa previously worked in higher education as a media specialist and online news editor for Ohio University. The Pittsburgh-area native graduated with honors from The E. W. Scripps School of Journalism at Ohio University, majoring in public relations with a specialization in political communication and sociology.
Marisa was recognized as one of PR News 2015 Top Women in PR. She frequently provides industry communications trainings and presents on a variety of marketing and communications topics.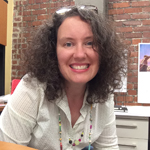 Jill Watkins, Owner, Watkins Design Works, & Chair, USGBC West Virginia Market Leadership Advisory Board (moderator)
Jill Watkins is owner of Watkins Design Works, a commercial interior design and green building consulting firm.  Prior to starting her own business in 2014, she worked as an interior designer for various architecture and engineering firms in Charleston, Cleveland, Ohio, and Boston, Mass.  She is a graduate of the University of Tennessee, is NCIDQ certified and a LEED AP BD+C. She serves as chair of the USGBC WV Community.
Cost & Transportation
$20 for non-members; $15 for members; students free 
Parking:
6th Avenue Parking Garage
             1650 6th Avenue
             Cash Only, 50 Cents an hour
https://www.marshall.edu/campus/campusmap.pdf
Save This Event
When & Where

Marshall University
Shawkey Dining Room (2E28 Memorial Student Center)
1680 5th Avenue
Huntington, West Virginia 25755


Thursday, September 27, 2018 from 11:00 AM to 2:00 PM (EDT)
Add to my calendar
Organizer
Improving the quality of life for West Virginians by transforming the way the built environment is designed, constructed, and maintained, resulting in buildings and communities that are environmentally, socially, and economically prosperous.