Description
THIS EVENT IS NOW SOLD OUT - THANK YOU! Please contact Donna Wilgus at dwilgus@usgbc.org with any questions.
The Women in Green Leadership Luncheon provides a platform for women in the green building and sustainability fields to share their stories and learn from each other's experiences. This panel is hosted by USGBC Virginia in partnership with the University of Virginia Bicentennial Sustainability Leadership Summit.
Our esteemed panel includes:
Bryna Dunn, LEED Fellow, Vice President and Director of Sustainability Planning, Moseley Architects
Sydney Covey, Sustainability Solutions Manager, STRUCTR Advisors
Kristel Riddervold, Environmental Sustainability Manager, City of Charlottesville
Andrea Trimble, Sustainability Director, University of Virginia
Moderator: Jaime Van Mourik, Vice President, Education Solutions, USGBC
Schedule of Events:
12:00pm Registration and Networking, Lunch Buffet available
12:30pm Moderated Panel Discussion with women green building leaders from across Virginia
1:30pm Tabletop discussions and report outs
Tickets are $20 for USGBC Community members, $30 for non-members, and $10 for students (with valid Student ID).
This panel will take place in conjunction with the UVA Bicentennial Sustainability Leadership Summit. This pan-university event from October 28-30 explores the breadth of UVA's interdisciplinary work in sustainability. Summit attendees will hear from expert speakers and build connections with other alumni, students, faculty, staff and community members, advancing UVA's role as a global sustainability leader.
The Summit is free and open to all, but registration is required and space is limited. Please see the Summit website for registration and additional information.
---
THANK YOU TO OUR EVENT SPONSORS!
Student Sponsor: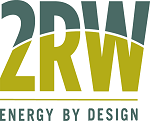 Luncheon Sponsor:


We are looking for event partners to make the Women in Green Luncheon a success. Help us advance the leadership of women in Virginia!
$300 Luncheon Sponsor: Support the 2018 Women in Green Leadership Luncheon and receive three complimentary registrations for your staff or VIPs, in addition to your company's logo prominently displayed on-site as an event sponsor and branding on all event related marketing promotion (email, website, social media)
$500 Student Sponsor: In addition to the benefits described above, Student Sponsors enable a UVA student to receive a free USGBC Virginia annual membership. This membership provides access to a year's worth of education and networking for an emerging green building professional.
Contact Cindy Zork at czork@usgbc.org if you are interested in a sponsorship opportunity.
Photo credit: Georgie Cobbs on Unsplash.com