Description
Impact Tennessee is the not-to-miss first ever USGBC Tennessee statewide Conference!
This year's theme is "Build Green, Be Well" and will focus on sharing the science behind Sustainability, and celebrating the people making an impact here in Tennessee!
The day will include a breakfast keynote with Ann Sussman to hear her speak on The 21st Century Paradigm Shift: Cognitive Science informing Green Design, Multiple education sessions, a statewide Awards ceremony luncheon, and wrap-up networking mixer. The 6 hours of education with the full day conference includes: 5 hours of GBCI general continuing education, 1 LEED specific hour for LEED BD+C, 5 hours of AIA HSW, and 1 AIA LU (non HSW)!
Make your plans now to join us in Nashville on October 20th!
Tickets options include breakfast keynote only, awards luncheon only, and an All-Day ticket that includes the both the breakfast and the lunch sessions!
Special thanks to our event sponsors: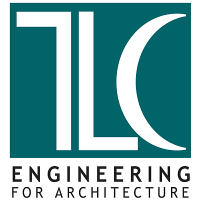 More about our speakers and education sessions! (Stay tuned for more information here too!)
Key note speaker -- Ann Sussman
Ann, an architect, author and researcher is passionate about understanding how buildings influence people emotionally. With Justin B. Hollander, she co-authored the book, Cognitive Architecture, Designing for How We respond to the Built Environment (2015) which won the 2016 Place Research Award from the Environmental Design Research Association (EDRA). A frequent speaker, she has given more than 30 lectures at regional conferences and universities, including the international Greenbuild2016 conference in Los Angeles last year. This year she's keynoting Houston's AIA's "Gulf Coast Green" conference in March and Cincinnati's AIA Vision conference in May. Her pilot-study eye tracking buildings at Boston's IHCD (Institute for Human Centered Design) became the cover story for the American Planning Association's Magazine last June. Currently, she is finishing a biometric pilot-study of buildings for the City of New York and Somerville, MA. Ann blogs at geneticsofdesign.com. For more information, visit her website at: annsussman.com
The 21st Century Paradigm Shift: Cognitive Science Informing Green Design
We live in a new "Age of Biology," where new findings in psychology and neuroscience are reframing our understanding of how we function and came to be. This talk discusses some of this science, culling out the information most significant for architects and designers. It reviews new tools used to gather biometric data which can help us 'see' how people actually, 'unconsciously', take in their surroundings. It also shows images and short videos from one of the first pilot-studies of buildings in NYC and Boston, demonstrating how eye-tracking and other tools can give us immediate, trackable feedback about the human experience of place. While these technologies can't tell us how to design, they let us to 'see' the unseen, and by doing so, suggest how to adjust our work so it's better fit with our biological nature.
Sophia Beavis, Feldman Architecture and Heather Nelson Jauregui, Perkins Eastman
"Increasing Sustainability Knowledge: Age, Gender, and POEs"
As the 2030 deadline approaches, we are working hard to reach carbon-neutral design. However, the question remains, is global carbon-neutrality is a feasible possibility? What does it really take to build carbon-neutral communities and, more importantly, do architects have the knowledge to facilitate this goal? To test this, we conducted a nation-wide survey testing architects instead of buildings. The results point to an unexpected gap in knowledge that differs by both age and gender. One of the biggest gaps in knowledge is the lack of Post Occupancy Evaluations (POEs) conducted by architects across the country. POEs are a large missed opportunity for architects to both harness and share knowledge, both triumphs and failures. During this session will share two perspectives on implementing POEs in practice: one from a large multi-national firm, and the other from a mid-size firm. Attendees will take away both lessons in gaps in sustainability knowledge, and tips for implementing POEs in their own firms.
Margo Farnsworth
Consulting Nature for Business Solutions
Margo Farnsworth works as a writer, biomimicry educator and consultant in strategic sustainability development for organizations. She has served as visiting faculty for Wofford College and advises students in North America and abroad as a Fellow for the Biomimicry Institute. For over two decades Margo served the people of the Southeast U.S. working as a naturalist and later for the Cumberland River Compact as Executive Director, then Senior Fellow. While there, Margo brokered a bi-state water agreement between Tennessee and Kentucky, advised two Presidential administrations and facilitated work in watershed associations committed to healthy, plentiful water with projects such as measurement of carbon sequestration value of buffer zones and sedimentation for restoration and deploying green infrastructure. She has coached two Top Twelve graduate teams for the International Biomimicry Challenge and worked as a judge in recent years. She serves on the Board of the Missouri Prairie Foundation, the Kansas City Native Plant Initiative and the Advisory Board for South Carolina's Experience Green. Her writing can be seen in the anthology Wildness: Relations of People and Place in addition to Earthlines, Outdoor Living, The New Territory and others. Her current project is a book telling the stories of business leaders using biomimicry and its effects on their companies.


RODERICK BATES from KIERANTIMBERLAKE in Philadelphia, PA
Integrating Life Cycle Assessment with Building Design
How can life cycle assessment be integral to your design process without disrupting tried and true design practices? This presentation will share everything you need to know to reduce a project's environmental impact with LCA. Need to convince a firm, designers, and clients to use LCA? Learn the essentials to win over your audience. Then, learn the details of implementation, what needs to be done, and best practices – including a detailed lesson about the new LEED v4 whole building LCA credit. With examples of LCA from projects large and small, with a range of methods including Tally LCA software, this talk will engage LCA neophytes and experts alike.