USGBC NY Upstate-3rd Annual Finger Lakes Harmful Algal Blooms (HABs) Seminar

Wednesday, August 10, 2016 from 2:00 PM to 8:00 PM (EDT)
Event Details
3rd Annual Finger Lakes Harmful Algal Blooms (HABs) Seminar
Learn more about how to reduce you and your family's exposure to harmful algal blooms!
Attendees will learn:  what harmful algal blooms are and the public health concerns; understand the symptoms associated with exposure to harmful algal bloom exposure for both humans and animals; about the role of nitrogen in HAB occurrence; about effective lake management strategies for controlling algal blooms; understand why phosphorus management strategies alone cannot reduce the occurrence of HABs; and learn the methods being employed in a new nitrogen study being conducted in the Finger Lakes region.
Earn 3 AIA LU|HSW and self-report for GBCI CE Hours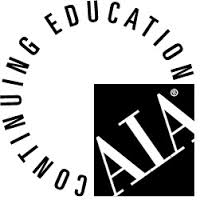 AGENDA
2:00 pm  Welcome
2:15 p.m. HABS and Public Health In NYS, James Hyde | NYS Department of Health
3:00 pm  Nutrients and cyanobacteria in the Great Lakes region and beyond: there's more to it than just phosphorus, Wright State University
3:30 pm  Lake Management for St. Regis Lakes,OBG
4:00 pm  Panel Discussion with participants
4:30 pm  Hands-On Testing and Sampling, Finger Lakes Institute
5:00 pm  Networking Reception with Finger Lakes Wines and Beers
5:30 pm  Old Fashion Barbeque Dinner including vegetarian sides
Free public parking is available along South Main St. (Rt. 14). Additional parking is available in the Hobart and William Smith Colleges Medbery Parking Lot located on Pulteney Street across from the HWS Scandling Center.
Link to Map/Directions: http://www.hws.edu/fli/contact.aspx
                                                       MUST REGISTER BY 08/05/2016!
PRESENTERS
James Hyde, P.E., Research Scientist, NYS DOH, Center for Environmental Health   Mr. Hyde has been a research scientist with the NYS Department of Health's Bureau of water supply protection since 1998. His work is currently focused in the New York City watershed filtration avoidance determination and Harmful Algae Blooms and other eutrophication related water quality statewide. He has a Master's Degree in aquatic ecology emphasizing lake and watershed management. Prior to joining the state, he has worked in private and non-profit environmental consulting.
Dr. Mark McCarthy and Dr. Silvia E. Newell, Wright State University  Dr. Mark J. McCarthy received his PhD in Biological Sciences from the Université du Québec à Montréal in 2011 and is currently a Research Scientist at Wright State University in Dayton, Ohio. His expertise is in aquatic nutrient biogeochemistry and ecology, and he has worked in numerous systems worldwide, from oligotrophic lakes and the open ocean to hypereutrophic, cyanobacteria-impacted lakes and the coastal ocean. He works closely with Dr. Silvia E. Newell, who received her PhD from Princeton University in 2010. She is currently an Assistant Professor in the Department of Earth and Environmental Sciences at Wright State University. Her expertise is in molecular ecology and aquatic nutrient biogeochemistry, with her work taking her to the oxygen minimum zones of the Arabian Sea and Gulf of Mexico, Chesapeake and Waquoit Bays, and the hypereutrophic, cyanobacteria-impacted areas of Lakes Taihu and Erie. Between them, they have authored or co-authored over 50 peer-reviewed articles and book chapters. Their current work is focused on constraining the intricacies of the nitrogen cycle in Lake Taihu (China) and the western basin of Lake Erie, where toxic cyanobacteria blooms have disrupted drinking water supplies, recreation, and local economies within the last decade.
Mark R. Greene, PhD., O'Brien & Gere  Dr. Greene has extensive professional experience and currently provides leadership and technical guidance for wastewater treatment and biosolids handling applications at OBG. For the SRPOA project, he served as technical lead for the watershed modeling and phosphorus budget analysis. His areas of technical expertise include biological wastewater treatment, including process optimization, energy neutral operation, nutrient removal, and membranes; solids handling technologies, including anaerobic digestion, combined heat and power, thickening and dewatering; and process modeling. He has performed original research, project management, technical guidance, feasibility evaluations, treatability studies, field demonstrations, full-scale start-ups, computer modeling and process troubleshooting.
Kyle Buelow, O'Brien & Gere  Mr. Buelow is an ecologist at OBG with many years of experience in wetland and stream ecology, stormwater management, natural resources management, and environmental permitting. He was project manager for the SRPOA project. Mr. Buelow provides innovative solutions to solve technical challenges through evaluations, designs, construction oversight, and post-construction monitoring of federal, municipal, commercial, and industrial projects while maintaining and enhancing the ecology of the sites and surrounding areas. He has worked with, and developed trusting relationships with, major regulatory agencies including the U.S. Army Corps of Engineers, the U.S. Department of Energy, the NYS Department of Environmental Conservation, and the NYC Department of Environmental Protection. He is a Certified Professional in both Erosion and Sediment Control (CPESC) and Stormwater Quality (CPSWQ) and is an Envision Sustainability Professional with the Institute for Sustainable Infrastructure.
When & Where

Hobart and William Smith Colleges
Sanford Room of Warren Hunting Smith Library
300 Pulteney Street
Geneva, New York 14456


Wednesday, August 10, 2016 from 2:00 PM to 8:00 PM (EDT)
Add to my calendar