Actions and Detail Panel
USGBC New Mexico LEED Green Associate Exam Prep Course
Tue, May 9, 2017, 3:00 PM – 5:00 PM MDT
Description
USGBC New Mexico invites you to join a student and emerging professionals LEED Green Associate study group!
Description
Attendees will participate in a comprehensive online-live exam preparation course designed for candidates seeking the LEED Green Associate credential. This facilitated course presents green building concepts and strategies and introduces the ideas and practices that serve as the foundation for a more detailed study of green building, particularly as it relates to the green building rating systems of the LEED program and to individual market segments such as commercial new construction, homes, and neighborhood development. It's a great way to meet others preparing for their LEED Green Associate exam and it's FREE.
Location
Join us in person at The Hartman + Majewski Design Group. Can't make it in person? Webinar registration is available here: http://www.usgbc.org/event/leed-green-associate-exam-prep-course-3

Dates and Times
This course runs for three weeks long, twice a week on Tuesdays and Thursdays. Please see below for dates and times.
Tuesday May 9th, 3pm to 5pm Mountain Time
Thursday May 11th, 3pm to 5pm Mountain Time
Tuesday May 16th, 3pm to 5pm Mountain Time
Thursday May 18th, 3pm to 5pm Mountain Time
Tuesday May 23rd, 3pm to 5pm Mountain Time
Thursday May 25th, 3pm to 5pm Mountain Time
From this course, you'll get:
Professional live instruction and exam preparation
Ability to ask questions live to the instructor
One hundred and fifty practice exam questions
Study guide developed by USGBC Colorado staff and volunteers
Instructor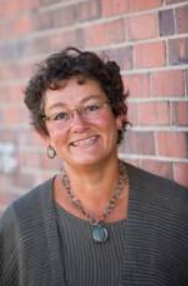 Annette Stelmack, USGBC Faculty, Inspirit LLC
Date and Time
Location
The Hartman + Majewski Design Group
120 Vassar Dr. SE
Suite 100
Albuquerque, New Mexico 87106