USGBC National Capital Region - 2017 Sessions: #1 Starting to Green Existin...
Description
About the Existing Buildings Operations + Maintenance Educational Series
Do you live, work, learn, or play in an existing building? If so, this series could be for you. To most people, "green building" connotes sustainable construction practices, but we can have a much greater impact on the environment if we focus on the 98% of buildings that are already up and running.
Property owners, managers, and engineers are at the front lines of improving building operations, and this series will go deep on the methods and benefits of implementing sustainable management practices for your property and for your bottom line. Each program will start with technical overviews of the issues and will be followed by practical how-tos and stories from management professionals who have" been there, done that."
Sponsored by: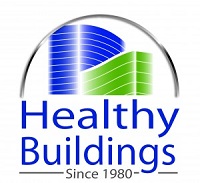 Series Schedule of Events
Session 1: "Starting to Green Existing Buildings: How to Conduct Assessments and Build a Financial Case to Green Existing Buildings "
DATE: April 25, 2017, 8:30am-11:00am, USGBC Headquarters, 2101 L Street, NW, Suite 500, 20037
Our first session will address the issue that stymies many; The scope of greening an existing building is so vast and daunting, where do I start? We will present various ways you can determine actions to be taken from a building-focused assessment, prioritize them financially, and build a successful case for implementation.
Panelists for this Session:
Jeffrey Salay, PE, CEM, LEED AP - Senior Principal at GHT Limited
Eugenia Gregorio, LEED AP BD+C - Vice President Strategy and Sustainability, The Tower Companies
Adam Sledd - Director, Market Engagement, The Institute for Market Transformation
Maryellen Dollan - Director Portfolio and Asset Management and Sustainability, National Real Estate Advisors
Moderated by:
Julia Craighill, Ensight Consulting
This event is approved for 2.0 GBCI LEED Continuing Education Credits (CEUs.)
UPCOMING SESSIONS

Session 2: "Key Existing and Emerging Technologies for Energy Use Reduction in Existing Buildings"
DATE: June 20, 2017, International Finance Corporation Headquarters (IFC)
Session 3: "How to Measure and Sustain the performance of Green Buildings"
DATE: September 26, 2017 (TBC)