Description
USGBC Montana Annual Summit & Leadership Awards - The annual gathering of Montana's sustainability leaders and professionals exploring solutions to a more resilient, profitable and equitable built environment.
Thursday-Friday, March 8-9th in Historic Butte, Montana
Credits: 6 GBCI, 6 AIA
Thursday:
Green Service Project & Green Building Tour: 1:00pm-4:30pm
The National Center for Appropriate Technologies (NCAT) hosts a sustainable service learning project from 1-3 pm. Attendees will receive an educational tour of NCAT's facility including their PV system and local food production farm followed by a chance to pitch in with volunteer work. Wear clothes that can get a little dirty, leave your mark on the community, and learn about projects that are ongoing in Butte and beyond!
Tour NorthWest Energy's general office in uptown Butte 3:30-4:30 pm. This innovative building is currently pursuing LEED certification. The modern structure lends a fresh new look to Butte's historic uptown, and provides NorthWest Energy's employees with a healthy and productive indoor environment.
Leadership Awards Dinner @ Front Street Station: 5:30pm-8pm. Come celebrate green building leadership in Montana with your peers and colleagues!
After Party @ Covellite Theater with musical guest Satsang: 8:30pm-11pm. $10 cover.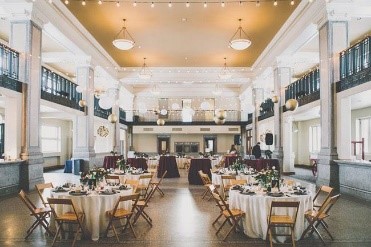 Friday:
Full Day Education Session Conference @ NorthWestern Energy office: 8:00am-5:00pm

Friday Evening Optional Networking Happy Hour & Butte Architecture & Brewery Tour beginning at Muddy Creek Brewery: 5:30-7:30pm (or as long as folks are having fun!)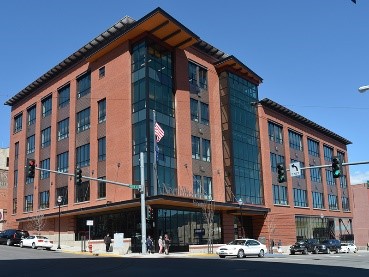 ---
Presenters and Sessions - Link to Full Session Descriptions:
A Tale of Two Cities - How Montana Communities Approach Energy Efficiency and Sustainability - Learn from a panel of experts about advancements in energy code and community sustainability.
Taking the Next Step in Sustainability Education Programming in K-12 School - A look at how the green schools movement in Montana is taking shape through the support of Arc and Learning Lab.
NorthWestern Energy Office Case Study - Northwestern Energy's general office in uptown Butte is raising the bar in terms of sustainability and maximizing human resources through building design and programming in a historic mining town.
Zeroing in on the Envelope - As we strive for zero energy buildings and beyond here in Montana we are challenged by our demanding climate. Enter the high performance envelope's four tenets: continuous insulation, air and moisture barriers, and balanced internal and external gains.
Solar Power and Solar Ready Design in Montana - Learn about the current state of solar energy in Montana, and how building design could better use our solar resources with a focus on homes and small businesses
Water: It Falls From the sky, Then What? - This session will detail the collection, storage, treatment, use, retreatment, reuse, and release of water from a 100% onsite water system.
Friday Closing Address – Green Building in Montana - A look at where Montana green building has been, how it's evolved, and where it's heading, this closing address promises to be an inspiring send off from a veteran green building professional.
Thursday Evening Awards Keynote - Stockman Bank: Sustainability, Financing, and Community - CEO Bill Coffee discusses Stockman Bank's Corporate Social Responsibility motivations for pursuing LEED certification, funding trout stream restoration, and other aspects of the intersection of finance and sustainability. Or as it may be better known in Montana terms – doing business as a good community member.
---
Hotel Accomodations:
Historic Hotel Finlen, 100 East Broadway Street, Butte, MT 59701
For Reservations Call:
(406)723-5461 Main Hotel Rooms- $82/night single, $92/night double
(800)729-5461 Motor Inn (across street)- $70/night single, $80/night double
Book your accommodations soon. There is an event in Butte the weekend of March 10-11. Rooms are filling fast!
---
Thank you to our Sponsors and Exhibitors: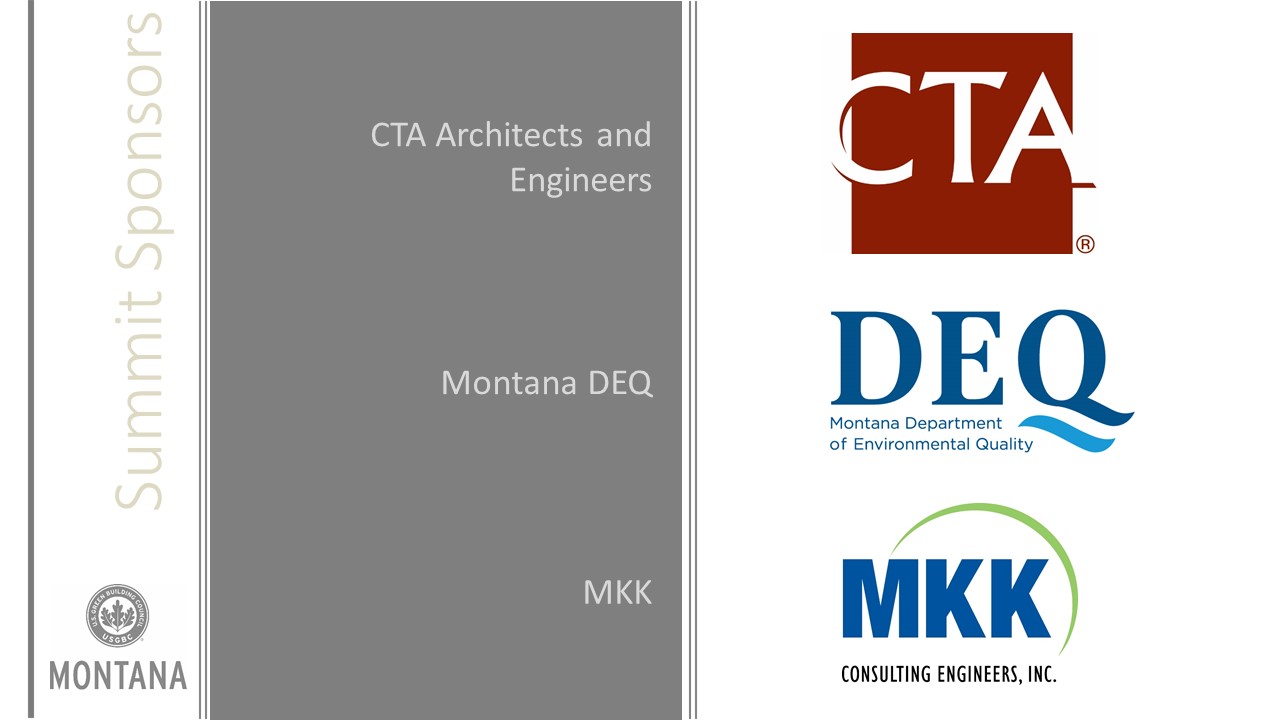 ---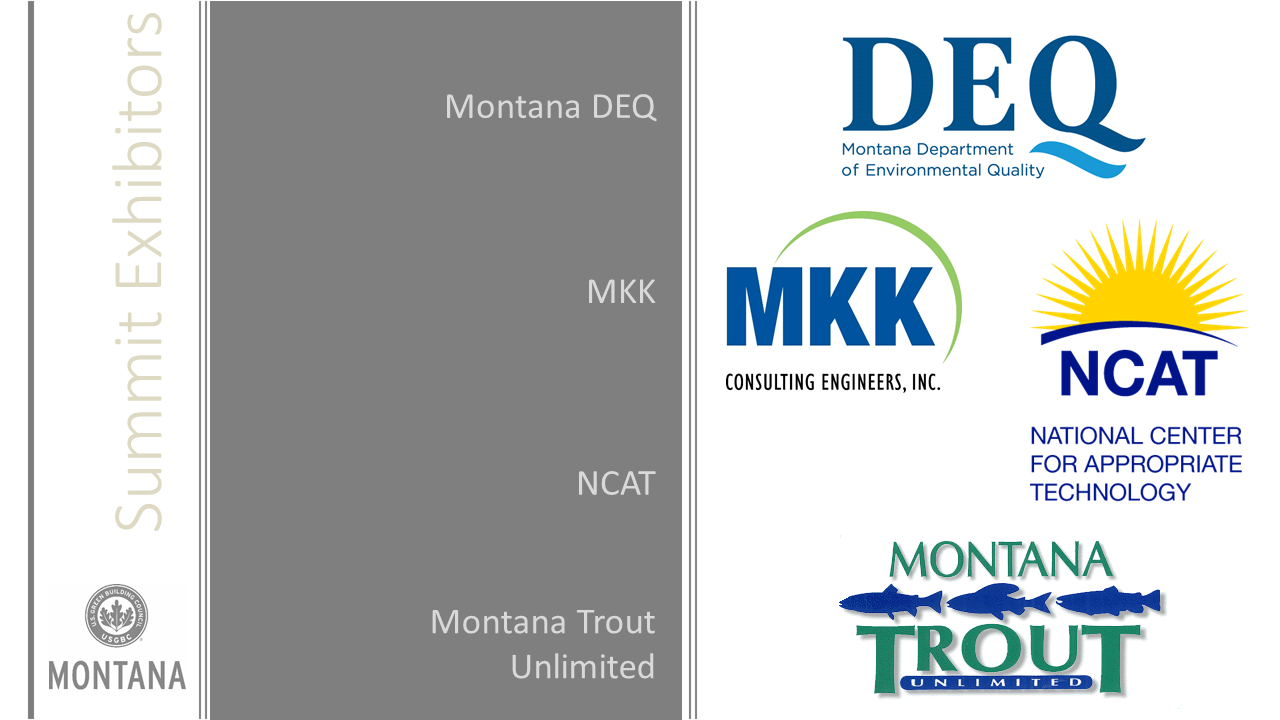 Interested in sponsor/exhibitor opportunities? Have questions about the event? Contact Kris Wilson @ kwilson@usgbc.org 435-260-8992 cell.