To keep in step with 2021 and our new norm in times of Covid, GBCI Europe has taken its USGBC Live networking event virtual!
About this event
Join us as Kay Killmann, Head of Europe for GBCI; Faye Cardwell, Founder of Quaranvino; and Gianluca Garofoli, fifth generation of the Garofoli family of vintners lead us through an online social and wine tasting. As a participant, you will have three bottles of excellent wine shipped straight to your home and enjoy them while Zooming in live to engage with your European community of green building leaders and peers.
Kay will start with a kickoff introduction to USGBC Live and how he views the event through a European lens. He will talk through key green building trends and challenges he sees here in the European market and touch on some upcoming LEED programs that may help to address them. As a nice tie into what our industry does with building, Gianluca will talk about his family's "green" viticultural practices. He will introduce the wines for the tasting within the context of the Garofoli approach to sustainability and why the vineyard's organic certification was more important than simply becoming certified organic.
After the introduction, we will make the most of our time together by meeting in breakout rooms. As we exchange information in small groups about green building trends in our region, Faye and Gianluca will lead us through a tasting of three Garofoli wines, encouraging you to "swirl, sniff and slurp". Quaranvino's virtual tasting events are about the stories behind the labels but the real aim is to continue to foster the wonderful sense of community we have in our European green building network.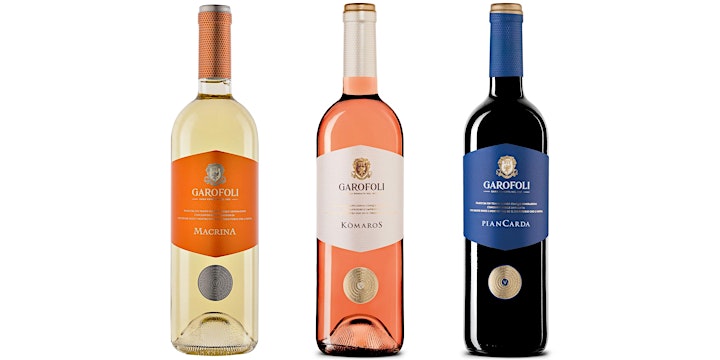 Your wines for the event:
Macrina - Verdicchio dei Castelli di Jesi Superiore - fresh and fruity white wine with aromas of peach, apple and exotic fruits
Komaros Marche Rosato - full-bodied and harmonious rosé wine with aromas of cherries, strawberries and raspberries
Piancarda Rosso Conero - smooth red with aromas of plums, cherries and oak
*Wines are shipped from a local distributor, so the selection may vary slightly based on availability. For example, the rosé is not available in Ireland so our Irish friends will recieve two whites. We can only ship within the EU and UK.
About the winery:
Garofoli vini was founded in 1901 and is the oldest winery in the Marches region which lies on the East coast of central Italy bordering Tuscany, Abruzzo and Emilia-Romagna. The region is well known for its outstanding white wines as well as its reds made from the Montepulciano grape around the area of Monte Conero, one of the only hills on the Adriatic coastline. In 2012 Italy issued legislation regarding integrated production - a way of guiding and highlighting the wine- makers that were sustainably managing the country's vineyards. Garofoli was one of the first to adhere to voluntarily adopt the guidelines which protect and encourage the biodiversity of the vineyard ecosystem. Having adopted these sustainable guidelines, Garofoli vini has recently been awarded the sustainable label from SQNPI which oversees sustainable practices along the entire production process from the vineyards to the bottle.
LAST CALL FOR SIGNUPS MAY 31!