Actions and Detail Panel
USGBC Idaho Sustainable Energy Sustainable Homes Series 2017
Mon, May 1, 2017, 6:00 PM – 7:30 PM MDT
Description
Sustainable Energy Sustainable Homes (SESH) is a four part interactive seminar series for homeowners, home builders, real estate agents and building trades persons that covers energy-saving, green building home improvement options, economics and technologies. Instructor Brad Acker will provide attendees who complete the series a comprehensive overview of home energy efficiency. SESH is the perfect live education compliment to the Green Homes Guide. Your go-to online resource for greening your home brought to you by the U.S. Green Building Council.
All sessions are hosted in the classroom space at the Integrated Design Lab located at 306 South 6th Street, Boise, Idaho. Please enter through the Front Street doors.
4/24/2017 Session One - Defining home performance in terms of energy savings and non-energy benefits + questions to consider when selecting a contractor.
4/26/2017 Session Two - Building Envelope - Air barrier and insulation, windows, and roof.
5/1/2017 Session Three - Mechanical Systems - Heating, cooling and fresh air delivery, water heating and efficiency, and electrical loads.
5/3/2017 Session Four - Utility incentives, alternative energy projects and building rating systems.
Instructor — Brad Acker is a mechanical engineer with more than 10 years of experience in energy efficiency in conducting research, performing building audits and delivering education to college level students and adult learners. His research has focused on building energy efficiency measure evaluation, the total building commissioning process, holistic building audits, building operations and energy management control systems.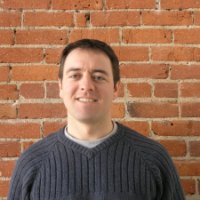 Thank you to our Sponsor

FAQs
Where can I contact the organizer with any questions?
kwilson@usgbc.org 435-260-8992 cell