USGBC Greater VA Integrated Design: Case Studies of an Integrated Design Ap...
Actions and Detail Panel
USGBC Greater VA Integrated Design: Case Studies of an Integrated Design Ap...
Tue, February 28, 2017, 12:00 PM – 1:00 PM EST
Description
Integrated Design: Case Studies of an Integrated Design Approach
The presentation will provide insight into the integrated design process and methods to create high performance buildings. The presentation will focus on the process steps to find the "right balance" to achieve the client's design and performance goals. Examples from project case studies will be highlighted to demonstrate how the solutions for every project need to be unique.
Key learning objectives for the presentation include:
The importance of integrated design with a focus on early decision making
How modeling techniques generate information to guide the design process
How integrated design can help manage overall building costs
How to improve energy performance as well as occupant comfort and wellness
Speakers:
Tom Simpson, PE, LEED AP

Tom leads the Mid-Atlantic practices of Integral Group, which currently has 29 LEED Platinum Certified projects, as well as 62 Net Zero and 8 Living Building Challenge projects in design . With over 35 years' experience, he is responsible for several projects targeting Net Zero Energy and the Living Building Challenge, including The Summit Bechtel National Scout Reserve located in Mount Hope, West Virginia. Tom's passion for sustainable building design has led him to accomplish the highest scoring LEED-Platinum project in the Northern Hemisphere with 95 points awarded with no points denied. Tom brings insight to Integral Group with a commitment to excellence in service to our clients and innovation in high performance building systems.
Tom enjoys sharing his commitment to sustainability through speaking engagements. His focus is primarily on the industry educational opportunity to discuss the integrated design process needed to achieve high performance building results or eco-district level solutions.
Nick Cooper, AIA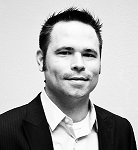 Nick has over 14 years of experience conceptualizing and leading designs for numerous project types of various scales all over the world. As a Senior Designer for HKS, he directs and collaborates on the building design intent from the planning stage, through documentation and into construction administration. He is also an integral part of the Mid-Atlantic team charged with securing new work through design competitions and RFPs. Nick has participated in various design/build and IDP scenarios and is now bringing those integrative design processes to every project he encounters. He is a Sustainability Champion for HKS and is currently pursuing his WELL certification to further his passion in creating places that enhance the human experience.
$10 for Members and Students, $25 for nonmembers
Lunch will be served
In accordance with the GBCI Credential Maintenance Program Guide, LEED Green Associates and LEED Accredited Professionals may self-report green building courses and presentations for continuing education hours. You may claim one CE hour per hour of education. GVGBC courses are not LEED-specific unless expressly stated as such by the presenter. To report CE hours, go to www.usgbc.org, log in to your account, and select "Credentials".