USGBC Greater VA, Charlottesville - Getting to the Heart of Charlottesville...
Description
Getting to the Heart of Charlottesville's Strategic Investment Area
Technically, the Strategic Investment Area (or SIA) is the area just south of the downtown mall that the city has chosen as a targeted area for revitalization and reinvestment. This vision goes beyond economic stimulus by aspiring to create a vibrant, healthy place with more opportunity for current residents as well as new.

Matthew Slaats and the Bridge Progressive Arts Initiative (The Bridge PAI) are already hard at work building relationships and understanding through art; embracing the past, creating in the present, and planting seeds for the future. They celebrate all the things that make our neighborhoods unique by championing the vibrancy, skills and knowledge that resides in us all; through cookouts, talent shows, exhibitions, workshops, and community projects that bring us together and help define the future of our city.

He will inform us of the current initiatives, challenges, inspiring stories, and visions for the future of a city created by all of the people who call it home.
In accordance with the GBCI Credential Maintenance Program Guide, LEED Green Associates and LEED Accredited Professionals may self-report green building courses and presentations for continuing education hours. You may claim one CE hour per hour of education. GVGBC courses are not LEED-specific unless expressly stated as such by the presenter. To report CE hours, go to www.usgbc.org, log in to your account, and select "Credentials".
­­­­­­­­­­­­­­­­­­-----------------------------------------------------------------------------------------------------
This luncheon will be held at City Space, 100 5th St. NE, on the Downtown Mall, Charlottesville, VA. Doors open at 11:45 and the Seminar begins at 12:00. Luncheons are open to the public. Lunch is provided, attendance is free for GVGBC members and $10 for non members.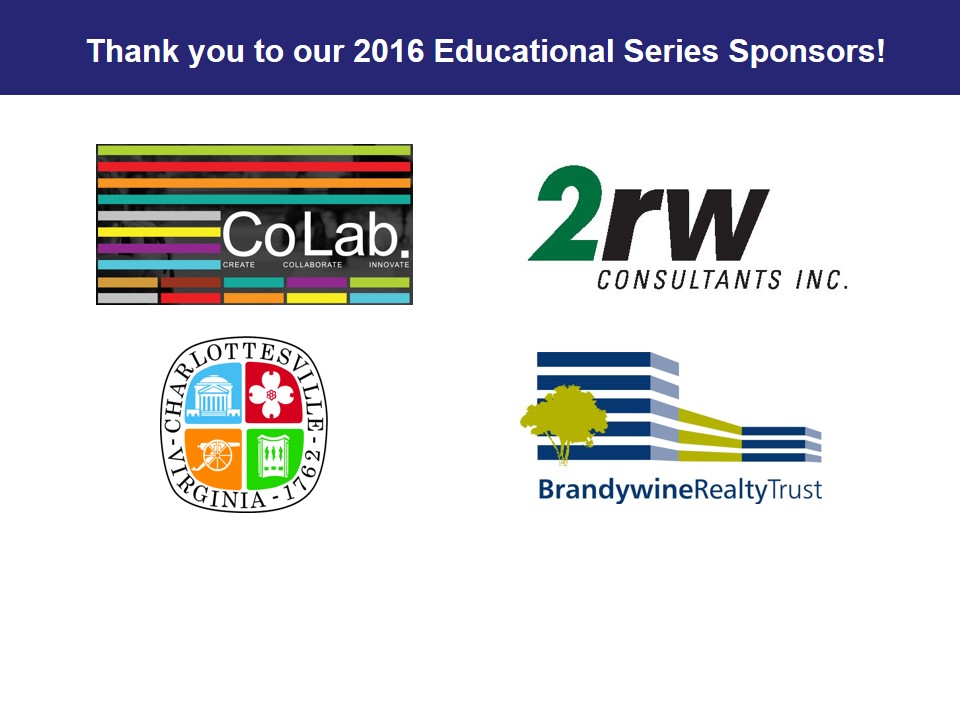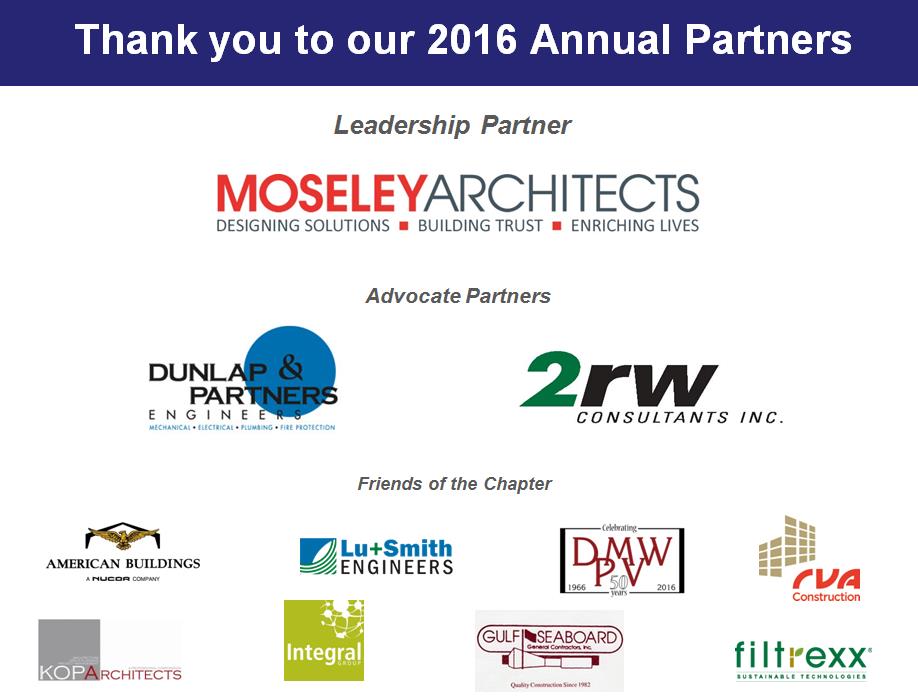 Organizer of USGBC Greater VA, Charlottesville - Getting to the Heart of Charlottesville's Strategic Investment Area
USGBC Greater Virginia's mission is to advocate and educate for sustainable buildings and communities. Our chapter encompasses 75 percent of the state, with branches in Richmond, Charlottesville, and Roanoke. Our members are a diverse group that includes architects, engineers, contractors, manufacturers, and building owners and occupants. 
Since 2005,  we have pursued a vision of a community where efficient, healthy buildings save resources and costs, and are better places to live, learn, work, and play. We work toward our mission and vision by hosting educational and social events, helping our members stay informed of green building news and developments, and organizing community initiatives like our Connect the Dots green schools challenge.