It's back! The USGBC Georgia 2020 Chrysalis Awards!!
About this event
Join us from 4PM – 5PM for a virtual celebration as we recognize the transformational leaders and projects in Georgia. Stay from 5PM – 5:30PM for an optional breakout session with the winner of your choice to network or congratulate the winners. USGBC Georgia is honored to have Bonnie Casamassima, Principal of Interweave People Place, as the keynote speaker for the 2020 Chrysalis Awards.
The built environment is only one part of the green industry fabric. USGBC Georgia created the CHRYSALIS AWARDS to support broadening the conversation between the green building industry and our green community. Our goal is to support and recognize the PEOPLE and PROJECTS within our community that represent the breadth of what sustainability means from a high-performance building to an urban farm feeding a neighborhood, to a material with a low carbon footprint, to a thriving green team within a company. Help us recognize transformational leaders and projects in our local community!
As a fun addition to the Chrysalis Awards, the USGBC Georgia will be hosting a virtual Silent Auction starting July 31st and ending during and after the awards ceremony on August 13th! The auction's proceeds will benefit USGBC Georgia's Women in Green Community Celebration to offer scholarships to women who would not be able to attend for financial reasons.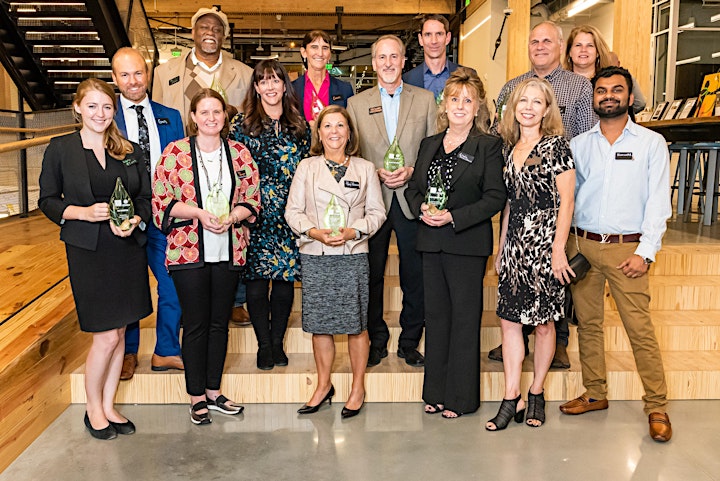 This year's finalists are:
New Construction Transformation FinalistsCenter for Advanced PediatricsInterface Headquarters - Base CampCoda
Zoo Atlanta Zambezi Elephant Center
Existing Building Transformation FinalistsHines - 1180 Peachtree Street1155 Perimeter Center West
Community Impact Finalists
Hartsfield-Jackson Atlanta International AirportGrant Park Gateway
Emerging Leader FinalistsJessye VitierSamantha MortonLaura McComb
Legacy Finalists
Will HarrisJeff Ross-Bain
Thank you to our Title Sponsor: