Description
Join USGBC Arizona for its 6th Annual State Conference!
This conference will bring together industry leaders, experts, and frontline professionals dedicated to sustainable building. Participants will be equipped with a renewed passion and purpose, and the tools to realize their green goals.
The Arizona State Conference will feature an entire day of inspiring speakers, a showcase of innovative green products and services, and invaluable networking opportunities. Attendees can earn GBCI and AIA continuing education.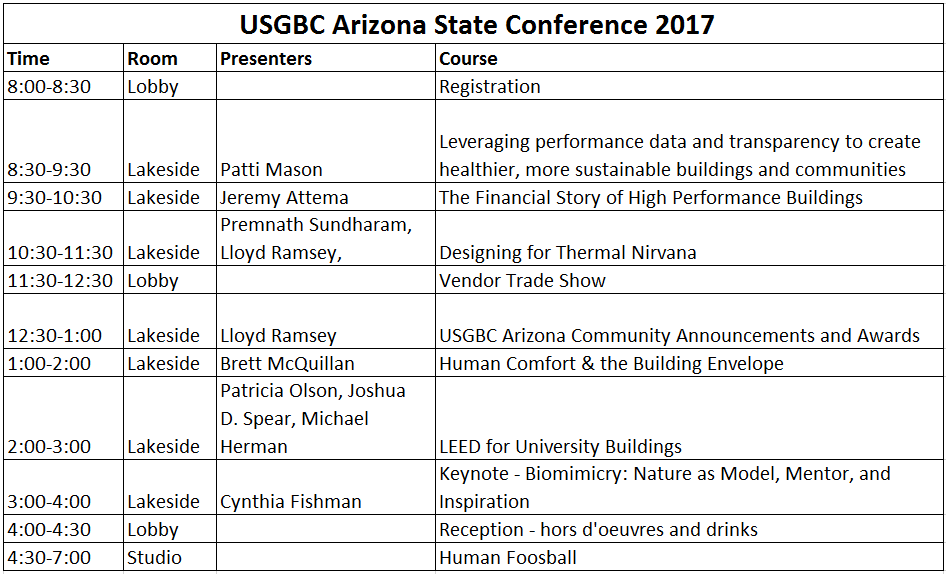 USGBC Arizona is excited to announce the 2017 Keynote speaker!
Keynote Speaker Cynthia Fishman is an architect working in the Denver office of KTGY Architecture + Planning as a Project Manager. She received her Bachelor of Architecture from Rice University in Houston, TX as well as an Ecological Design Certificate from the Ecosa Institute in Prescott, AZ. She has served on the Board of Directors for both AIA Colorado and the local chapter of Architecture for Humanity, and is an active volunteer in the local chapter of USGBC. Cynthia is currently pursuing a Master of Science in Biomimicry degree at Arizona State University, which is the first in the world to offer an accredited program. Be sure to attend the final session of the day as Cynthia presents Biomimicry: Nature as Model, Mentor, and Inspiration.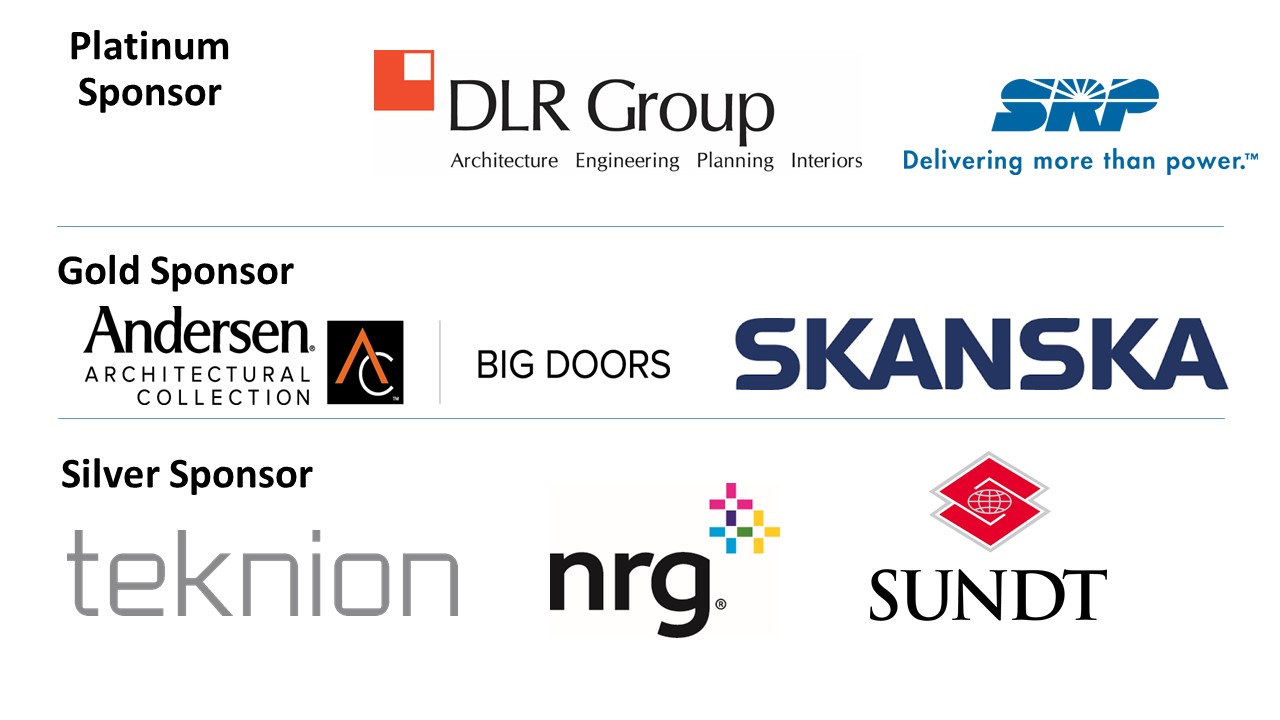 Exhibitors
Arizona Green Chamber of Commerce
---


Speakers
Patti Mason, USGBC Mountain West Regional Director
Patricia Olson, Ph.D., AIA, LEED AP, is a Senior Architect and Green Building specialist in Facilities Development and Management (FDM) at Arizona State University
Michael Herman, AIA, Senior Architect, Planning, Design & Construction University of Arizona
Joshua D. Spear, Project Manager, Northern Arizona University
Lloyd Ramsey, Regional Engineering Leader, DLR Group
Premnath Sundharam, Global Susainability Leader, DLR Group
Tom Huffman, Executive Director Agua Fria Union High School District
Jeremy Attema, Strategic Planning, stok
Brett McQuillan, Building Performance Consultant, Affiliated Engineers, Inc
Cynthia Fishman, Keynote - Project Manager, KTGY Architecture + Planning
*You don't need to print your ticket for the event, we'll have your name on file.
Contact Kris Wilson for more information.