Description

This event is FREE but registration is required because seats are limited. Registration ends at NOON on Monday, April 11th!!!


User Insights for the Whole Team: Stop guessing what users need
Lean, agile, and startup processes emphasis creating customer value and satisfying user needs, both expressed an unexpressed. How do you get valid customer and user insights to guide decision making?

On April 12th, Darren Kall, a user experience design and strategy expert based in Dayton, will show us the value of direct contact with real users.


Learn the personal and corporate value of direct contact with real users

Recognize opportunities to connect with users and learn how to engage with them

Become empowered to put these techniques into practice and be confident you can do them well

Get resources about where to learn more so you can continue to get insights from users

These user experience techniques work for all varieties of products and services. You can apply them if your users are consumers, employees (for enterprise applications), residents (for government services), patrons (for a library), donors (for non-profits), and for many other audiences. It does not matter if the product or service is a website, mobile app, complex enterprise dashboard, or museum exhibit.

This talk will be useful for all members of a product team, not just for user experience specialists. Software developers, visual designers, project managers, business analysts, marketing leads and other members of IT/product teams are encouraged to attend. The whole team should be empowered with these techniques and have the opportunity to learn as much as they can about users. The better the team's insights are about users, the more successful the product will be.
About Darren Kall
As the leader of a UX consultancy, Darren Kall collaborates with leaders of technology and technology-enabled companies to improve the user experience of products and services. He has designed or improved hundreds of products used by millions of people internationally and domestically. Before co-founding Kall Consulting, Specific Clarity and SecurityUX, Darren worked at Microsoft, AT&T Bell Laboratories, LexisNexis, IBM, and H.E.L.P. He holds 11 US patents, 6 international patents, and has 172 patent citations. Darren is proud to be a husband, a dad, a beekeeper, a sculptor and painter, and an erstwhile technology futurist.
Schedule for the Evening
6:30pm: "Doors open" for networking
7:00pm: Food arrives
7:30pm: Presentation begins, with Q&A
8:30pm: Presentation over, continue with networking
Parking
Parking for off-campus visitors is easy! We recommend you park in LOT N, between the new Wolfe Center, the Library, and Memorial Hall (old basketball arena). After 6pm, Lot N is open to the public and the majority of the lot is free (in green on map below).
Get to Lot N by going west on Ridge from Mercer (at the Ice Arena), or south on Willard from Poe (near the Airport).
From Lot N, it is a short and pleasant walk to Overman Hall.
If you wish to park closer, there are several pay lots. Lot 6 is VERY close but fills up fast. We recommend this for anyone needing a handicapped parking spot. Lot 7 by the Student Union is also close, but part is under construction so the parking is limited. You can also pay in Lot N (in orange on map below), but be sure to pay until 7:30pm.
No need to print a PDF parking pass and put on your dashboard.
View a larger version of this map (which you may find suitable for printing).
Organizers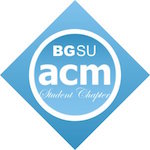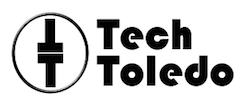 Attending groups
The following groups are promoting the event to their members and will be in attendance:
We are also happy to welcome students from the University of Findlay ACM chapter.
Food Sponsors
Thanks to Thread Marketing Group, Rocket Ventures and Toledo Region Experience Planning for helping pay for the food!