User Experience/Web Professional Speed Networking Event - March 21: UPA-DC, IxDA-DC, Web Mavens, DCWW, Content Strategy Meetup

Wednesday, March 21, 2012 from 6:00 PM to 9:00 PM (EDT)
Event Details
Meet others with careers like yours!
Do you want to network with other user experience and web professionals?  Are you tired of going to networking events where you only meet other people who are in an entirely different career track? 
This is the networking event that you've been waiting for! 
Five organizations - UPA-DC, IxDA-DC, Web Mavens, DCWW and the Content Strategy Meetup have come together to let you meet others in similar careers through a structured speed networking forum.
Early (optional) Elevator Pitch Workshop
Not sure what to say when you network? Come at 6pm for a short workshop on creating an elevator pitch.
Networking Bonus! Build your Social Network Connections!
Are you looking to build your social network with other like-minded professionals?  Include your Website, Blog, LinkedIn, Twitter, and/or Facebook profile URL when you register and we'll send these profiles to all other attendees so that they can connect with you (You MUST attend to have your information sent out!).
When: Wednesday, March 21 @ 6:30 PM (or 6:00 PM for optional short elevator pitch workshop)
Where: R.F.D. Washington, 810 7th St., NW, Washington, DC 20001 (Gallery Place/China Town Metro stop)
Schedule:
        6:00 PM - 6:30 PM - Optional Short Elevator Pitch Workshop
        6:30 PM - 7:00 PM - Sign-in, Appetizers, Drink Tickets, Unstructured networking.
        7:00 PM - 8:00 PM - Structured Speed Networking
        8:00 PM - 9:00 PM - Additional activities, time for further conversations 
                                            and some unstructured networking
Limited Seats - Register now!
Our Sponsors: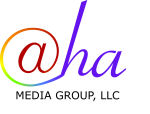 Aha Media Group, LLC is a full-service Web  consulting firm based in the Washington, D.C. area. We provide content strategy solutions, Web writing and other digital communications content as well as workshops on digital strategy and Web writing. We pride ourselves on being totally fun and full of enthusiasm for all of our projects. Our job is to educate our clients on the foremost thinking in digital strategy so they can apply those best practices every day.

USERWORKS offers a wide range of services, including user interface design support, usability evaluations, and accessibilty evaluation services for both hardware and software products. We help organizations design and test products, assist them in developing their own usability and accessibility capabilities, and provide both fixed and portable lab facilities on a rental basis. Learn more at www.userworks.com.

Passion and drive define Rock Creek Strategic Marketing, a branding and communications group dedicated to inspiring action and developing platforms that create powerful change. Our work has turned start-ups into success stories and propelled powerful initiatives for government agencies. Our services include interactive design and development, marketing and outreach campaigns, content strategy and editorial support, and new media strategies. Learn more at www.rockcreeksm.com.

We spend our time connecting the best digital creatives in the industry. Sounds like a pretty sweet job, huh? We think so. Even better for you, we've been doing this for over 25 years as part of Aquent, so our talent network is unparalleled. We're proud to say that we personally meet our candidates, have proprietary hands-on assessments, and are great at digging down to what our talent can do – and what they want to do – so that we can make the perfect match for our clients. Learn more at www.vitamintalent.com.

Named the Government Contracting Firm of the Year by the Tech Council of MD, Aquilent is the recognized leading provider of Web-based solutions shaping the next generation of technology for the federal government. Specializing in acquisition and finance, web applications, content management, technology strategy and program management office, Aquilent is guided by an unwavering commitment to deliver solutions that maximize efficiency, reduce risk, and provide quantifiable results. To learn more about Aquilent, twice recognized as one of the Top 50 Best Places to Work by the Washington Business Journal, visit www.aquilent.com.
Host Organizations:
Usability Professionals Association DC Chapter is the DC chapter of UPA International, a multidisciplinary organization committed to the design and development of usable products.  We host  monthly speakers and events as well as yearly conferences.
Web Content Mavens is a DC-based networking group for web & content managers and those interested in web technology. We have 1500+ members in the area, focused around non-profit, association, government and media verticals.
Interaction Design Association DC Chapter is a DC-community focused group within the larger IxDA.
DC Web Women is a professional organization of students and enthusiasts who specialize in the fields of Web Design, Web Development, Computer Science, IT, Graphic Design, Web Content, Blogging, Multimedia, Marketing, e-Marketing, SEO, Web Analytics, and Social Media.
Content Strategy Meetup is the only meetup in the Washington, D.C. area devoted exclusively to content strategy.  So if you love to quote your Halvorson while gripping tightly to your little blue copy of The Elements of Content Strategy, then we're the totally fun digital geeks for you.
Have questions about User Experience/Web Professional Speed Networking Event - March 21: UPA-DC, IxDA-DC, Web Mavens, DCWW, Content Strategy Meetup?
Contact Multi-organizational event
When & Where

RFD
810 7th St., NW
Washington, DC 20001


Wednesday, March 21, 2012 from 6:00 PM to 9:00 PM (EDT)
Add to my calendar