Description
User Experience (UX) Audit Workshop with Uday
Gajendar
Are you a startup looking to determine if your digital product or service hits a quality benchmark BEFORE you send it out to users for validation?
Join Silicon Valley design leader Uday Gajendar for an interactive workshop on the core elements for a "UX Audit" based upon a scorecard methodology he originally pioneered while a UX Coach at the Citrix Startup Accelerator.
Uday will articulate 5 key qualities which define a shared vocabulary, correlate key metrics like engagement, and structure a rigorous approach to UX -- far from "pretty pixels."
After a discussion, Uday will select a volunteer and enact a live demo of the "UX Audit" so you will learn how to apply it to your startup.
Topics Include:
How your User Experience (UX) is vital to business success

How to work with designers as a team sport, not a checklist item

How to solidify a design from the early days of strategy through execution
OUR SPEAKER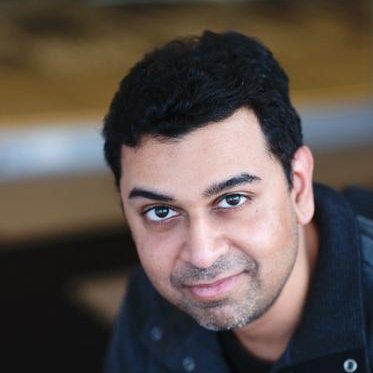 Uday Gajendar is a design leader focused on new product innovation & guiding start-ups on UX fundamentals. Uday has 15 years of versatile expertise at CloudPhysics, Citrix, Netflix, Adobe, Frogdesign and others, spanning enterprise to consumer, web to mobile. He also regularly writes for ACM Interactions and speaks worldwide on design issues at SXSW, UX Australia, IxDA, and other venues. He has taught interaction design at San Jose State and served as a Stanford d.school executive coach, while recently giving guest lectures at Carnegie Mellon, Notre Dame, and California College of the Arts (CCA). You can read Uday's thoughts on design at his blog, www.ghostinthepixel.com.
Date and Time
Location
Nasdaq Entrepreneurial Center
505 Howard Street
Plaza Level
San Francisco, CA 94105