User Experience Summit Finland 2013

Friday, September 13, 2013 from 8:30 AM to 3:30 PM (EEST)
Event Details
Brands and User Experiences are everywhere today, but rarely do they march to the same beat. All that's about to change.
Brand meets user experience in Helsinki on September 13, as global design pioneer Idean brings a team of the world's foremost brand and digital media experts to the Finnish capital for a groundbreaking seminar.
UX SUMMIT 2013 will explore the what, why and how of positioning your business at the convergence of brand and user experience to create potent brand encounters.
Real life case studies, examples and frameworks will open up fresh and exciting ideas for creating new market opportunities by placing user experiences at the heart of your brand.
Our line-up of trailblazing speakers will not only inspire you, but will give you concrete tools for taking your business into the future.
What to expect? Check out the video from our last UX Summit in Palo Alto:
User experiences – good and bad – are everywhere, everyday: In mobile or desktop applications, TVs, tablets, phones, cars, your dreaded billing systems or any B2B software. Even your washing machine has a user interface.
Your customers base brand opinion on the kind of experience your product delivers. No matter how much you spend on marketing, you won't get your users to fall in love with your product, your company or your brand offering them awesome and engaging experiences. Failing to offer meaningful brand experiences will cost you – in brand loyalty, market share – and money.
We are witnessing a massive transformation from building Brands to building User Experiences. Those who understand this shift and take action now will win the race to business success.

Come join us as leading game-changers who have shaped companies such as Spotify, Samsung, Razorfish, Virgin, Cisco, Scandinavian Airlines, Orange, Nokia and many more, share insights that will rock your view of Branding and User Experience. 
UX SUMMIT 2013 is the first in Finland to cover this business-changing topic, so if you only make it to one event this year, this has to be it!
---
September 13th Schedule
8:30             Registration begins. Coffee and breakfast
9:15             Good UX is Priceless, Bad UX is Worthless 
Risto Lahdesmaki, Co-Founder & CEO, Idean
10:00           Keynote: User Experience is the Key to Entrepreneurism 
Richard Titus, Co-founder, Razorfish, Schematic and Prompt.ly
10:45           Keynote: Designing Brand Experiences for the Internet of Everything Age - ubiquitous user experiences across the customer's journey
                        Clive Grinyer, Director of Design and Customer Experience for Cisco Consultancy Services
11:30           Lunch and networking
12:15           Keynote: User Experience Driven Branding – UXB
                         Thomas Gad, Founder & Senior Strategy Advisor, Brandflight
13:00           Panel discussion
                         Moderator:
                         Mikko-Pekka Hanski, Co-founder & Customer Experience Strategist, Idean
                         Panelists:
                         Clive Grinyer, Director of Design and Customer Experience for Cisco
                         Thomas Gad, Founder & Senior Strategy Advisor, Brandflight
                         Risto Lähdesmäki, Co-Founder & CEO, Idean
                         Jesse Maula, Chief Design Officer, Idean
                         Micke Paqvalen, CEO & Co-founder, Kiosked
                         Marja-Leena Tuomola, President, Sanoma Digital Finland
                         Tarja Pääkkönen, Founder & Chairman, Boardman
13:45           Coffee break and networking 
14:00             Workshop and Breakout Sessions
UXB - Thomas Gad and Risto Lähdesmäki
UX Ninja: Deathmatch 1 - Mika Käki, Senior Interaction Designer, Idean
                                UX Ninja: Deathmatch 2 - Aki Koski, Lead Designer, Idean
15:30            Closing remarks
Black & White UX Happy Hour - Networking and open house at Idean House starting at 17:00 until 23:00
Kauppaneuvoksentie 8, 00200 Helsinki, Finland
---
What's the future of branding?
The nature of branding has changed dramatically in the last five years, generating uncertainty about how to strategically operate within this environment. Join Idean on September 13th, as we hear from industry leaders and shapers detailing the relationship between User Experience and Branding.
Our one-day event features a group of three market leaders who will share strategic insights to drive company's long-term growth. Capping these discussions, our Keynote speaker and marketing guru, Thomas Gad, will discuss the ever-increasing flow of data and its wide range of influence.
Speakers: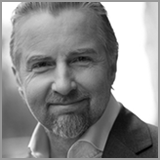 Keynote: Thomas Gad
Thomas Gad, senior strategist and Founder at Brandflight, is an experienced and inspirational branding authority, with more than 20 years experience. He has worked on brand development, communication and advertising for some of the best-known companies in the world, including, Spotify, Nokia, Scandinavian Airlines, Procter & Gamble, Compaq and Microsoft. Thomas has developed a unique 4-dimensional method of creating, transforming and maintaining brands and published this in the bestselling book 4-D Branding, with a foreword by Sir Richard Branson. His book is translated into nine languages, including Russian and Cantonese.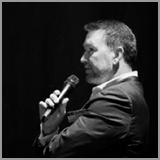 Richard Titus
Richard D. Titus has built his career at the intersection of the technology, consumer Internet, media and entertainment sectors. A prolific Internet entrepreneur, digerati and public speaker on the topics of change, digital media and innovation, Richard is a seasoned digital media executive, a serial entrepreneur, active angel investor and advisor to firms in Europe, Latin America and the United States through his investment and advisory vehicle Octavian Ventures. His media involvement spans from executive producing the Sundance Film "Who killed the electric car" to engaging audiences at TED on the entrepreneurial experience in the Silicon Valley. In 2010, Wired magazine named Richard in its list of top 100 digital media executives. He also works as a special advisor to the UK government in the UKTI Venture capital unit.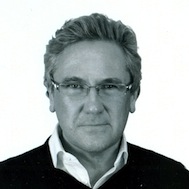 Clive Grinyer
Clive Grinyer is Director of Design and Customer Experience for Cisco Consultancy Services. He is recognized as one of Britain's foremost product designers. He has held senior design management roles in a number of consultancy and corporate design teams. As a design consultant he has worked for innovation consultancy IDEO in the US and UK, and was founder of design company Tangerine (along with Sir Jonathan Ive, now EVP of design at Apple). A strong advocate of in-house design teams, he created Samsung's European design studio and was head of design for Orange France Telecom in London and Paris. He is a passionate advocate of customer experience, technology usability and design methodologies.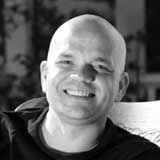 Risto Lähdesmäki
CEO and Co-Founder at Idean, Risto is an entrepreneur-spirited-jack-of-all-trades-creative-director. He has a special talent for identifying business opportunities for his client companies and is somewhat water-resistant to the phrase: "this is not possible to do."  With over ten years background in User Interface and User Experience design, he has been involved in hundreds of design projects and is shaping the future of branding through UX/UI.  Currently, Risto is growing the Idean business in the US at a rapid rate and as Chairman of the company. Risto is an entrepreneur and designer at heart and has worked with start-ups his entire professional career.

Panelists: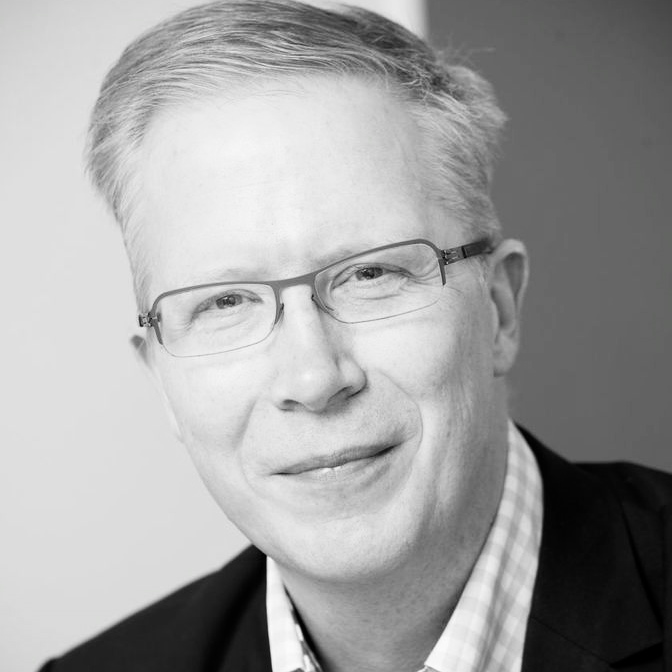 Micke Paqvalén 
CEO and Lars-Michaël (Micke) Paqvalén is a serial entrepreneur with over 25 years of experience from international software business. He is a founder of four major software companies: HansaWorld, Hotsip (acquired by Oracle), Telepo and most recently of Kiosked. Kiosked is a leading platform enabling Smart Content. Kiosked turns any online content, images, videos and applications into interactive and viral storefronts. Kiosked has been selected as one of the world's best technology companies and won many major advertising and design awards. Micke Paqvalén has also been awarded with the European ICT Grand Prize in 2007.

Marja-Leena Tuomola
Marja Leena Tuomola is President at Sanoma Digital Finland, Finland's leading digital marketplace. She has been on Sanoma News management team since 2008 and she is also responsible for the Sanoma Digital Finland business unit of Sanoma News. During years 2008-2011 Tuomola acted as Sanoma News' SVP, Busines & Digital Operations Development, and was in charge of Sanoma News' strategic processes and development of digital functions.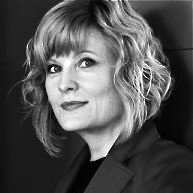 Tarja Pääkkönen
Tarja Pääkkönen is currently Executive Partner and a board member of Boardman, and also a board member of several large companies e.g. Marimekko, OLVI, HYY Group and innovative start-ups and design companies such as DesignStory (USA) and Idean. In 2004 - 2010 she worked as SVP, Corporate Sales & Marketing, and a member of the Executive Board of Itella Corporation. She was one of the chief architects of Itella Brand change across 15 European countries and Russia. During 1995 - 2004 Pääkkönen held several executive positions at Nokia. As the SVP she led global mobile business and R&D units, including operations in North America,                                                        Asia, Europe and Japan.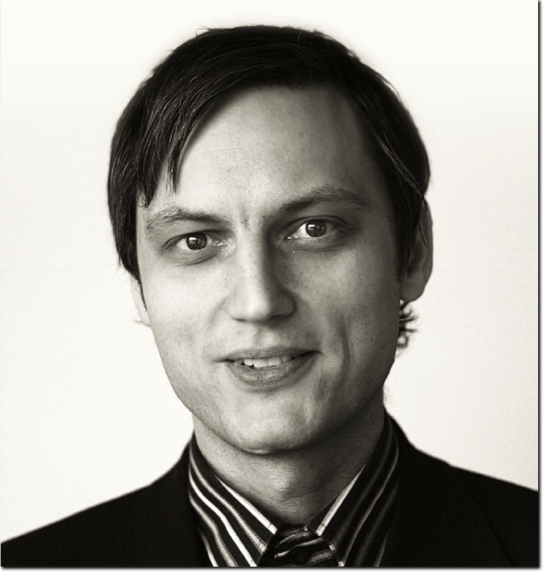 Jesse Maula
Jesse Maula begun his career at Idean in 2004, and since, he has held various roles in the company from UX Specialist to CEO. Jesse is a UX pioneer with a solid experience in concept & interaction design, design leadership, project management and Agile SW development. Currently Jesse is Idean's Chief Design Officer and his responsibility is to ensure the best possible design quality for Idean's clients. In practice, all Idean's studios and the design leadership team are under his command. Jesse is a design-minded leader, who is at his best in inspiring his colleagues, coaching teams to reach the highest performance level and getting things done.
Moderator: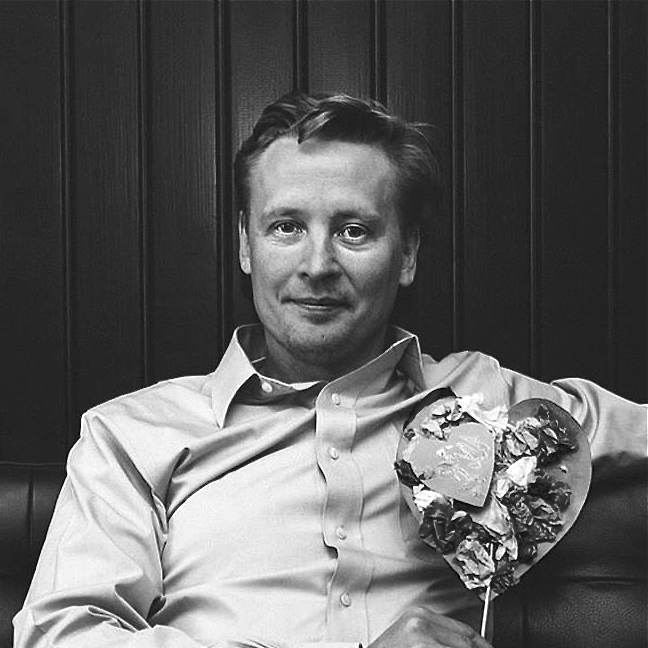 Mikko-Pekka Hanski
Mikko-Pekka is one of Idean's founders and a true believer of good user experience. He has worked as an evangelist of user experience design for over a decade. He has a unique skill to present complex ideas in an understandable and inspiring way, which enables him to smoothly navigate in various business environments.At Idean Mikko-Pekka is known for being a charismatic leader of research and design projects, and an experienced UX and strategic consultant.

Have questions about User Experience Summit Finland 2013?
Contact Idean
When & Where

GLO Hotel Art
29 Lönnrotinkatu
00180 Helsinki
Finland


Friday, September 13, 2013 from 8:30 AM to 3:30 PM (EEST)
Add to my calendar
User Experience Summit Finland 2013