Description
UX strategy is a process that should be started before the design or development of a digital product commences. It is a practice that when done empirically is a better guarantee of a successful digital product than just crossing your fingers, designing some wireframes, and then writing a bunch of code. It's the method by which you validate that your solution actually solves a problem for real customers in a dynamic marketplace. Take this masterclass to experience a deep dive into the subject matter with both lectures and hands-on exercises.
What you will learn:
Why an empirical practice of user experience strategy is crucial for devising successful online products

How to define and validate your target users through provisional personas and customer discovery techniques

How to conduct competitive research and analysis to explore a crowded marketplace or an opportunity to create unique value

How to focus your team on the primary utility and business model of your product by using storyboards and rapid prototypes

How to plan and conduct cost-efficient, qualitative field research, aka Guerrilla User Research, and quickly analyze measurable feedback

Having a laptop is highly recommended, but not required. You can work in teams of two on the exercises that require a laptop. Laptops will not be provided.
What's included in the Day:
Full day of interactive, hands-on learning

Lunch

A copy of Jaime's book "UX Strategy: How to Devise Innovative Digital Products that People Want"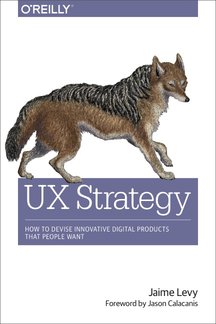 About the Instructor: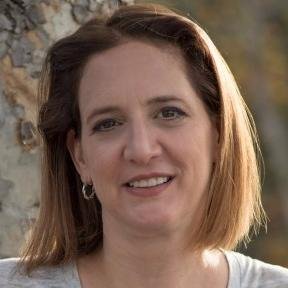 Jaime Levy is an author, professor and a user experience strategist.
Her book is called UX Strategy: How to Devise Innovative Digital Products that People Want (O'Reilly Media 2015). It presents a solid framework on the practice, which lies at the intersection of UX design and business strategy. It is available on Amazon and at O'Reilly Media
For over 25 years, Jaime has been a pioneer in the creation of innovative digital products and services. Currently, she runs a UX design and strategy consultancy called JLR Interactive that is based in Los Angeles. She also teaches a graduate level course on UX design and strategy at the University of Southern California in the Viterbi School of Engineering.
Jaime speaks at design and innovation conferences worldwide and conducts public workshops and in-house training. You can find Jaime online at jaimelevy.com, follow her @jaimerlevy and read more about her on Wikipedia.
Refund policy:
All tickets are non-refundable, but are transferable. Please email to let us know of the name change so we can update the contact information for the person who will attend.