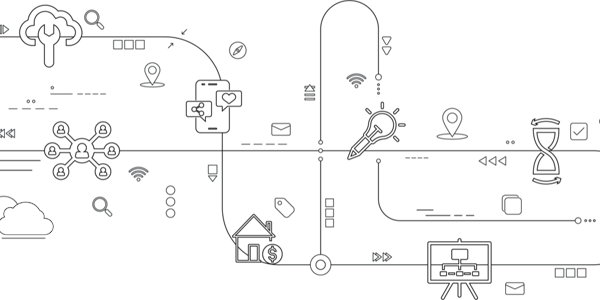 User Experience Research in Urban Planning
When and where
Location
LMHQ 150 Broadway #20th floor New York, NY 10038
Description
User Experience Research in Urban Planning:
How can disciplines like environmental psychology, UX research, and behavioral science enhance urban planning processes and outcomes?


User experience (UX) research and design thinking strategies are now applied far beyond the scope of products and apps. How are these tools being used in urban planning processes, and where might planners and communities benefit from their application? With policymakers and businesses increasingly interested in applying behavioral science to enhance well-being and understand behavior, fields like environmental psychology provide a complementary tradition of UX research strategies to bring to the table.
The APA New York Metro Chapter Urban Design + Arts and Culture Committee is pleased to bring together a panel of expert practitioners working at the cutting edge of urban planning, environmental psychology, and user experience research. The group will discuss current trends, transformational design approaches, and lessons for future interdisciplinary collaboration.
Speakers
Lily Bernheimer
Space Works Consulting
Erika Lindsey
Public Policy Lab
Caroline Bauer
Service Design Studio, NYC Mayor's Office for Economic Opportunity
Garance Choko
CODA Societies
Alice Shay
Cities Practice, BuroHappold
Moderator
Mingling and drinks after the talk
Malt House
9 Maiden Ln, New York, NY 10038
8:30pm
Bios
Lily Bernheimer
Director, Space Works Consulting
Lily Bernheimer is an environmental psychology consultant, researcher, and writer. She is Founding Director of Space Works Consulting where she strategizes to make urban, workspace, and residential environments work for the people and purpose they serve. Her first book, The Shaping of Us: How Everyday Space Structure Our Lives, Behavior, and Well-Being, was published by Trinity University Press in 2019. Her work practically applying environmental psychology methodologies to user experience research and design strategy projects has included clients such as Transport for London and the British Ministry of Justice (MOJ). Her research on Wellbeing in Prison Design with the MOJ was awarded the 2018 Royal Institute of British Architects (RIBA) President's Award for Research in Ethics and Sustainable Development. She holds a BA from Brown University and an MSc. in Environmental Psychology from the University of Surrey, where she also served as a 2016 Research Fellow. She has written for The Guardian and Psychology Today and regularly speaks at forums such as SF Design Week, Open House New York, and the Academy of Urbanism.
Erika Lindsey
Research Fellow, Public Policy Lab
Erika Lindsey is a designer and user researcher with a background in advocacy, urban planning and social change initiatives. In her work, she contributes to the project management, design, user research, analysis, and storytelling for human-centered design research projects. In addition to her work as a PPL Fellow, Erika is a UX Researcher at Objectively, a design firm that serves academic and research institutions to make their work more accessible and easy for general audiences to understand. Prior to becoming a PPL fellow, Erika worked as a Senior Policy Advisor for the New York City Mayor's Office of Recovery and Resiliency (ORR), was a Land Use Planner for the Manhattan Borough President's Office, taught ArcGIS to nonprofit leaders, and conducted spatial analyses for an environmental justice organization in New Delhi, India. Erika is a graduate of the University of California, Los Angeles with a B.A. in Sociology. She received her Master in City Planning from the University of Pennsylvania School of Design.
Caroline Bauer
Deputy Design Director, Service Design Studio, Mayor's Office for Economic Opportunity
Caroline's diverse background has had her working with nonprofits, city agencies and design firms on projects in the built environment. Prior to joining the Service Design Studio, Caroline was directing the Curb Your Litter project to connect businesses, schools and residents in Greenpoint, Brooklyn with resources to become stewards of their own neighborhood. While this seems like an odd connection to the word of service design, solving problems in the complex world of waste management has given her the ability to always keep an eye on the big picture. She has also worked at the Urban Design Forum, the Design Trust for Public Space, and No Longer Empty. Caroline is an AICP certified Urban Planner and the co-founder of the Arts + Culture Committee of the American Planning Association's New York Metro Chapter. She received her M.Sc in Urban Planning from Columbia's Graduate School of Architecture, Planning and Preservation, and a BA in Anthropology from Mount Holyoke College.
Garance Choko
Founder, Coda Societies
Coda Societies is a firm that drives the design and development of citizen-centered infrastructures, services and organizations worldwide. Garance Choko started her career as a concert pianist at a very young age. Later, when she moved to the United States to continue her performance studies, she pursued her passion for public administration and innovation. She earned her Masters of Public Administration from Cornell University.
Garance has launched innovation firms, designed and implemented physical spaces, national and local health care systems, nation-wide public administration processes, and labor policies for institutions, corporations and governments in North America, Europe, Africa and the Caribbean. She is a proud board member at Sing For Hope.
Alice Shay
Cities Practice, BuroHappold
Moderator
Alice Shay is a city planner and urban designer with 10 years of experience in New York City and beyond. As part of BuroHappold's Cities practice, Alice leads strategic planning projects including Reimagine the Canals and Make Way for Lower Manhattan. Before joining BuroHappold, Alice worked with Bloomberg Associates where she managed urban design and strategy projects for cities across the US, Latin America, and Europe. Prior to BA, Alice worked with WXY Architecture and Urban Design. Alice has a B.A. from Brown University and a Master in City Planning from the Massachusetts Institute of Technology.