User Experience Design Class with Jake Smith

Thursday, December 15, 2011 from 6:00 PM to 7:00 PM (CST)
Event Details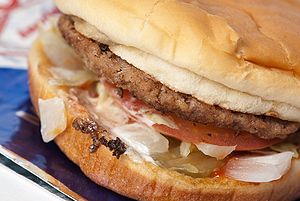 Join me at the Secret School of Business on Dec 15 - 6PM at our Main Campus in Des Moines for a class on User Experience Design.
No matter what business your in it all comes down to the users experience when using your product or service.
I am a UX (short for user experience) Designer / Web Developer.
I will show you why User Experience is so important to whatever you are doing within you company.
I will be focusing on websites and how people interact with them but many of the concepts can be applied to anything aspect of life and business from sales to your website.
There are three things that can really grab someone attention and if you can use them do it. Food, Sex, and Danger all sound alarms in the brain that will change our focus to them. You will learn techniques like this one to really focus on what makes advertisements, branding, and design elements work and not just look pretty.
Join us and let's have some fun!
The Breakdown...
Who Should Come: Business owners and people who make decision on art, brand and/or design direction in their company. (people in sales could also benefit)
What You will Learn: You will learn 7 simple ways to make your products and services sell better. Also you will have the ability to ask questions that you might have when it comes to your website or image. You will explore learning why something works is vastly more important then making it just look good.
I will not be be diving in to technical mumbo jumbo. We will be talking about concepts and ideas that work and ones that are opinions only.
When & Where

St Andrew's Episcopal Church
5720 Urbandale Ave
Des Moines, IA 50310-1295


Thursday, December 15, 2011 from 6:00 PM to 7:00 PM (CST)
Add to my calendar
Organizer
The Secret School of Business
The Secret School of Business recognizes that our educational system wasn't set up for the "calamity economy."  Things are simply moving too fast for a system with so many layers and governmental intertwinement to move the needle.  It's no one's fault.  But what will you do about it? The answer is the SSoB.  The SSoB is a tribe of Learners not Lukers.  We're actively fixing the education quagmire by delivering courses and material you just can't find in schools (K-12 through Doctoral).  No matter where you are in the educational spectrum, you'll find that the SSoB is the antidote for that nagging ache in your gut that says, "There has to be more out there for me and my kids." Welcome to the tribe.
www.SecretSchoolofBusiness.com
User Experience Design Class with Jake Smith