Description
HTC's Women in Tech Affinity Group is honored to bring you an outstanding panel of attorneys to discuss legal related matters concerning business ownership, entrepreneurship, and technology. This is an opportunity for you to learn more about critical legal issues affecting small businesses, entrepreneurs, and tech movers and shakers. Panelists will focus on the common legal mistakes and pitfalls that occur when launching, growing, and maintaining a business and/or product lines. This panel will be moderated by Tracy Turner, Executive Director of the Howard Tech Council and joined by esteemed panelists Cheryl Brown, labor and employment attorney with Davis, Agnor, Rapaport & Skalny; Barbara Petilli, corporate attorney with Inflection Point Law; Linda S. Hutchison, patent attorney with Hutchison Law; and Pamela Riewerts, patent attorney with Oliver & Grimsley's Intellectual Property Division. We will enjoy light hors d'oeuvres, wine, beer, and non-alcoholic drinks.
Topics covered by the panel will include:
• Entity Formation, registering and incorporation, website terms, and verbal agreements

• Mitigating Risk in Contract Negotiation: limitation of liability, indemnification, insurance, clear
statement of work
• Protection of Intellectual Property: IP designation/rights, trademarks, and patents
• Employment Matters: compensation/benefits, independent contractor classification, legislation updates
Any questions or concerns, please contact Tracy Turner, Executive Director, Howard Tech Council, by the 9th of November.
Thank you to our following event sponsor. Creatrix Inc., is an identity management company with expertise in systems integration, software engineering, and biometrics.

Panelist: Cheryl Brown, labor and employment attorney with Davis, Agnor, Rapaport & Skalny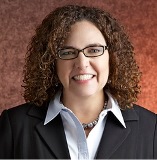 Cheryl Brown, of Davis, Agnor, Rapaport & Skalny, LLC, represents employers and management in labor and employment related matters, including the defense of state and federal discrimination claims, workplace and sexual harassment charges, wrongful discharge, ADA and ADEA claims, wage and hour issues, FMLA disputes, employment contracts, restrictive covenant agreements, general contract claims, employment-related, and other business tort claims. She represents clients from a broad range of business industries including non-profits, municipalities, and educational institutions throughout the federal, state, and local court system and administrative agencies.
Cheryl provides ongoing employment advice, strategies and training seminars to companies to implement and develop effective employment policies and procedures and create positive work environments. She also regularly advises clients on the design, implementation, and regular reviews of employee handbooks, policies, and procedures.
Cheryl is admitted to the Bar in Maryland, New Jersey, and Georgia. She is active in the Howard County Human Resources Society as a Board Member and Chair of the Legislative Committee. Further she has served as the Chair of the Employment/Labor Law & Health Subcommittee of the Howard County Chamber of Commerce Public Policy Team. Cheryl earned her undergraduate degree at Emory University and her J.D. at Widener University.

Panelist: Barbara Petilli, corporate attorney with Inflection Point Law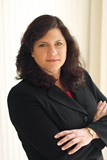 Barbara Petilli is a corporate transactional attorney with Inflection Point Law. She represents entrepreneurs and small to mid-sized companies in both the commercial and government sectors. Barbara examines problems from both legal and business perspectives to develop practical solutions. Her practice focuses on helping clients with the inflection points of growth throughout the business lifecycle including entity formation, corporate finance and governance, commercial and government contract negotiations, intellectual property licensing, employee compensation, and mergers & acquisitions.

Prior to joining Inflection Point Law, Barbara served as General Counsel & VP of Business Affairs of SwitchRay, Inc., a software company with international operations in the telecom industry; Government Contracts Counsel for SafeNet, Inc., and in-house counsel at Parsons Corporation. Barbara began her legal career practicing law in Atlanta where as a partner she advised construction and energy industry clients regarding commercial contract negotiations and complex dispute resolution. She is licensed to practice law in Maryland, California, and Georgia.

Barbara holds a Bachelors of Business Administration in International Business from The George Washington University, and an MBA and a J.D. from Georgia State University, where she interned with the U.S. Security Exchange Commission and the U.S. Equal Employment Opportunity Commission.

Panelist: Linda S. Hutchison, patent attorney with Hutchison Law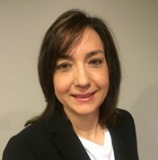 Linda S. Hutchison of Hutchison Law, LLC is a patent attorney helping clients navigate the application processes for patents and trademark registrations. She has argued for the patentability of a wide range of inventions, from cancer therapies to software. Prior to practicing law, Linda worked as a manufacturing engineer and management consultant. Ms. Hutchison leverages those experiences to provide clients with a business-focused approach for claiming their intellectual property.
Linda earned a Bachelor of Science in Chemical Engineering from Northwestern University, Master of Arts in Administrative Management from University of Maryland University College, and J.D. from the University of Baltimore School of Law.

Panelist: Pamela Riewerts, patent attorney with Oliver & Grimsley's Intellectual Property Division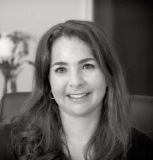 Pamela Riewerts is a partner and U.S. registered patent attorney in Oliver & Grimsley's intellectual property group. Her practice focuses on assisting clients in securing, maintaining, protecting, and commercializing intellectual property in the U.S. and abroad, and regularly counsels individuals and businesses, including start-up ventures and established entities. She also has significant experience in patent, trademark, copyright and related litigation and joined Oliver & Grimsley after handling multifaceted intellectual property and corporate litigation matters for large New York City and Washington, D.C. firms. She has been named a Maryland Super Lawyer for three years running (2015, 2016, and 2017).
Pamela's patent prosecution and litigation practice includes counseling and advising clients regarding a variety of technologies, including engineering processes, mechanical and medical devices, pharmaceuticals, electronic methods and devices, computer hardware and software, business methods. Pamela also uses her engineering degree and background to work closely with inventors and technical experts to prepare reports, conduct intellectual property due diligence investigations, and provide intellectual property analyses and evaluations.
Pamela holds a Bachelor of Science in Agricultural and Biological Engineering from Penn State and a J.D. from the The Pennsylvania State University Dickinson School of Law, where she was Editor-in-Chief of the Penn State Environmental Law Review and an Editor of the World Arbitration & Mediation Report.

Information provided in connection with this Session is for general informational purposes only and should not be relied upon solely to resolve any legal issue. Please consult with an attorney before undertaking, or refraining from undertaking, any legal action.
keyword: htc, mce, wit, and tech