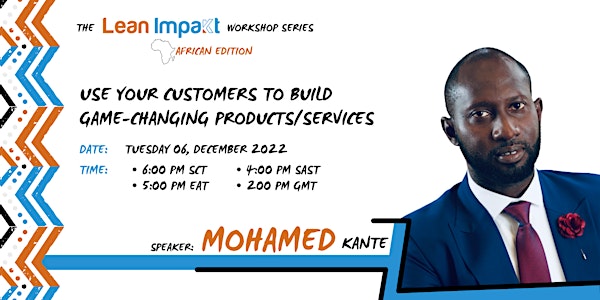 Use your customers to build game-changing products/services
We're excited to announce the African edition of the Lean Impakt Workshop Series!
About this event
Customers truly are our #BestASSETS! They are an underrated source of inspiration when it comes to creating new products/ services. Your customers can guide you to which products serve their needs, saving you a lot of resources in the process. Want to know how?
This is a must-attend event for all entrepreneurs, innovators, business people and out-of-the-box thinkers! It will be fun, engaging and entertaining. Come learn, grow and network with people from the North, South, East and West of Africa.
Reserve your spot, mark your calendar and claim your free ticket this month! See you soon!