Description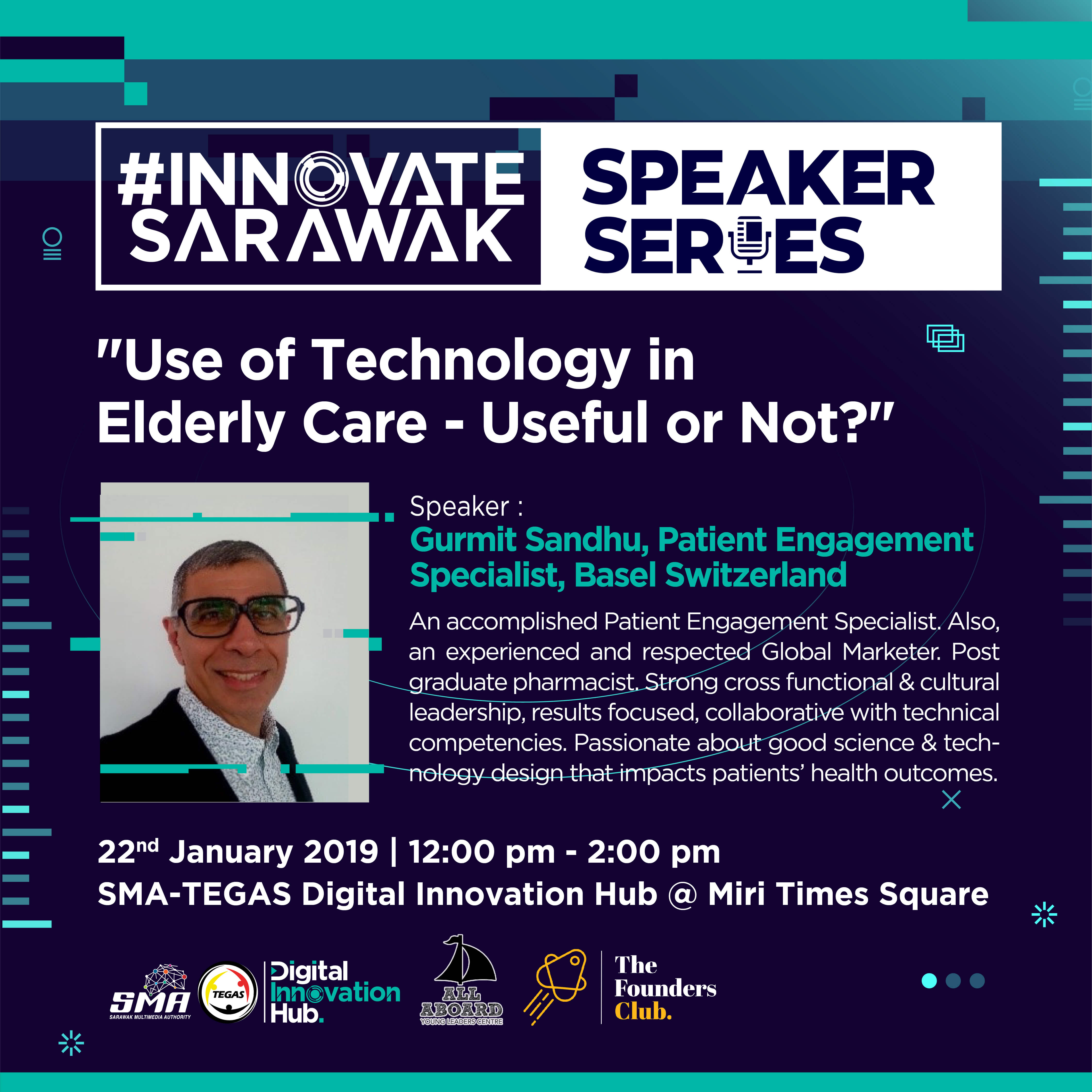 Technology will continue to play a huge role in in everyone's life, including the elderlies.
"Use of Technology in Elderly Care - Useful or Not?" is an exploration on how the advancement of technology has been affecting elderly care and whether if it truly enhances their lives or at the end of the day; a facade that reduces the interaction between the elderly and those taking care of them.
The speaker of the day - Gurmit Sandhu is a Patient Engagement Specialist based in Basel, Switzerland and this time he shall be discussing on this controversial matter specifically on how technology have changed the lives of millions of elderlies all around the globe based on the trends and challenges through a case study done in Miri, Sarawak.
Join us for this session as you will be able to develop a better understanding on the potential use of technologies and considerations about psycho-social aspects for the usage of technology among the elderly.
Admission is FREE and light lunch will be served. Register now at bit.ly/gurmit
#InnovateSarawak