Use EFT Tapping & the Law of Attraction to Manifest What You Really Really...
Description
Use EFT Tapping & the Law of Attraction to Manifest What You Really Really Want: More Peace, Love and Joy NOW
Do you know what you want? What you really really want?
This isn't a Spice Girls dream. This is REAL LIFE.
What do you want? What do you really REALLY want? More peace... more love... more joy? What about better health... increased wealth? How about happier relationships? What about finding a way to like and love yourself?
These are not just dreams. They can be your reality. These are things we all want and deserve to have. It's good that you want happy relationships, a job you love, enjoyment with your place in the world. It's good to know you want to feel safe and be at ease. Wouldn't it be great to feel like you know how to make that happen?
The question is, do you know how to get it? And do you know what gets in the way of having what you really really want? This is where EFT comes in.
I use EFT (Emotional Freedom Techniques, also known as Tapping) in my counseling practice EVERY DAY. I show my clients how to use it to help them transform their lives, so they can live with more ease and joy.
Come discover Emotional Freedom Techniques. EFT is fast and easy to learn, a brilliant and beautiful mindfulness technique that can help manifest your dreams. In the course of 4 weeks, you will learn the science behind EFT, how to use this incredible technique to help you change your life for the better by helping you let go of negative thoughts (the things you DON'T want to focus on) and how to change long held beliefs about not feeling good enough. EFT can help reduce and eliminate unwanted beliefs that block you from getting what you really want in your life, which helps you open the door to manifesting what you DO want.
In our weekly sessions, you will get to experience first hand (pun intended) how to use EFT to increase your mindful awareness of the thoughts that have kept you in a negative mindset. You will learn how to use EFT as a self-compassion tool.
As psychologist Ronald Siegel says, "Mindfulness practices help us recognize our feelings and choose whether or not to act on them." Being mindful helps us respond to our lives more skillfully, with kindness. This is how you begin to craft the life you WANT, rather than just reacting to the world around you.
This 4 week transformational workshop meets each Wednesday in October: October 4, Oct 11, Oct 18, and Oct 25 in late morning or early evening (11:30am-1pm OR at 6pm-7:30pm). You get to choose which time works best for you.
Here's what participants had to say about the last workshop:
"I highly recommend Heidi Behr's Intro to EFT Workshop. For me, learning the science behind and how to effectively administer this technique has helped me personally and also professionally in my sessions with clients. It is an important tool that is easy to learn and explain to others and Heidi does a fantastic job getting right to the practice in the first session. I found Heidi to be genuine and honest, warm and welcoming and encouraging of questions and discussion without judgment. She provides handouts and additional resources with every class along with plenty of opportunity to practice the techniques in session." - Holli Farrell, MS, Registered Mental Health Counseling Intern
"I've never taken a workshop like this before, so I really didn't know what to expect. The sessions were warm and open. I think we all probably came to the workshop with our own end purpose, (and) the last session hit home to me the most as I've already been working on some of the issues you touched on."
"I've been using what you taught us. It's a huge help in managing day-to-day anxiety, I find myself breathing deeper and that's always a good thing."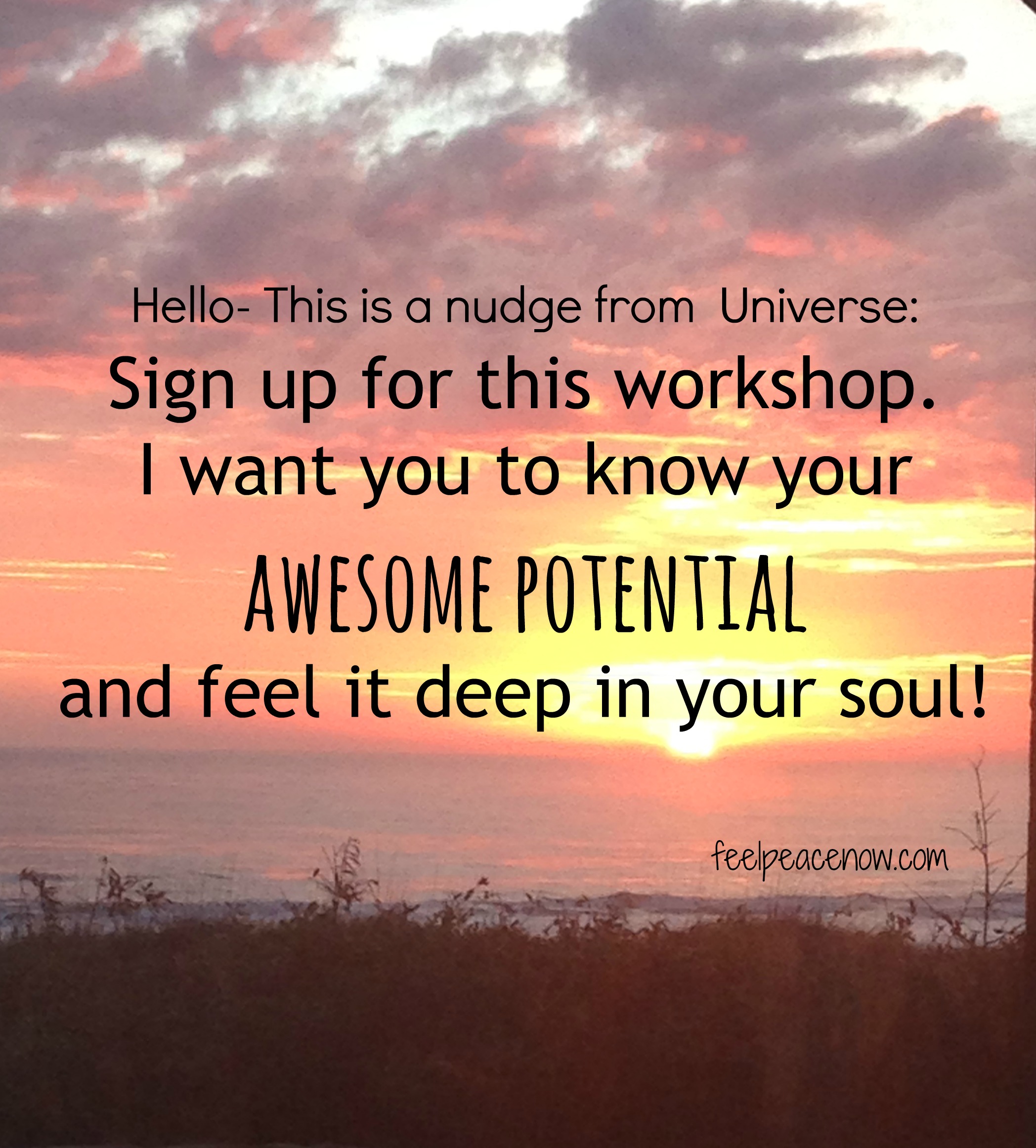 There is room for 10 in each group. You can sign up for the midday or evening group (and if you need to switch times during the month that is ok too). Participants will be given materials each week to help them deepen their learning and practice skills.
*Special reduced rate for interns / students only-- please call Heidi before buying to confirm status.
Call Heidi Behr with any questions 407-252-8035 or email heidi@feelpeacenow.com