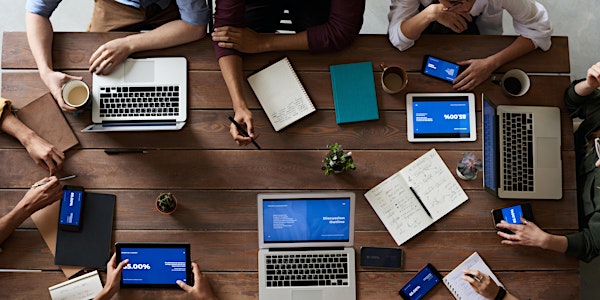 USDOT Small Business Contracting Symposium: West Central Region SBTRC
Presented by USDOT Office of Small & Disadvantaged Business Utilization and USDOT West Central Small Business Transportation Resource Center
About this event
You are invited to the USDOT Small Business Contracting Symposium: West Central (WC) Region SBTRC. The USDOT provides technical assistance to small and disadvantaged businesses nationally through our 11 regional Small Business Transportation Resource Centers (SBTRCs). This program is geared to those small businesses in West Central region. The WCSBTRC serves the following states: Colorado, Nebraska, North Dakota, South Dakota, Utah, and Wyoming.
This virtual event will bring purchasing and technical assistance powers together for quick access to our small business community. We will have various transportation modal representatives from the federal, state, and municipal levels. The goal is to provide detailed information about upcoming contracts and grant opportunities generated on the state level from the recently passed Bipartisan Infrastructure Law (BIL). During this event, you will have the chance to attend breakout sessions where you will be able to ask questions and secure answers, and will include remarks from:
• USDOT Leadership
• West Central Small Business Transportation Resource Center
• Regional State DOT Executive Directors
• Federal Partners
This event will also include a Connections MarketPlace (CMP) Matchmaking session. The CMP Matchmaking will help bridge the gap between small businesses and various transportation modal representatives from the federal, state, and municipal levels. During these virtual meetings small businesses will be matched with large primes as well as federal, state, and local municipalities and agencies. The meeting topics will consist of contracting opportunities, providing technical assistance and other resources and helpful information to small businesses. Attendees will also be able to speak with financial institutions and Community Development Financial Institutions (CDFIs).
Event Information:
Date: May 18, 2022
Time: 9:00am-5:00pm MDT (10:00am-6:00pm CDT/11:00am-7:00pm EDT)
Should you have questions, please contact our office at dot-osdbu@dot.gov. Visit our website to find more about OSDBU, our upcoming events, including symposiums in other regions, and available technical assistance at www.transportation.gov/osdbu
Event Agenda (Mountain Time):
Part I: OPENING SESSION
9:00 am – 9:40 am Opening Remarks & Purpose
PART II: OPEN DISCUSSION – BIPARTISAN INFRASTRUCTURE LAW (BIL) CROSSWALK
9:40 am -10:30 am Operating Agencies Discussion
This session will identify the BIL funding for select modes for this region and will be presented my modal representative from the USDOT.
10:30 am – 10:45 am Break
10:45 am – 11:45 am States' DOT Executive Directors Dialogue
This dialogue with the states' Executive Directors (ED) for Department of Transportation (DOT) will cover how the BIL will benefit their states, how opportunities will flow to the small business community and underserved communities.
11:45 am – 1:00 pm States' Contracts/Grant Administrators
This panel will include subject matter experts who will provide a more in-depth look at specific contract and grant opportunities generated by BIL in their respective state.
1:00 pm – 2:00 pm Lunch Break
Part III: BREAKOUT SESSIONS
2:00 pm – 3:00 pm Breakout Sessions
Technical Assistance for Municipalities (Room #1)
The BIL creates an unprecedented opportunity for municipalities to receive direct funding from USDOT to support transformative transportation projects. BIL also includes new programs to provide technical assistance to communities that will enable them to successfully navigate and streamline project delivery, funding, and service. Panelists will provide a snapshot of existing and emerging technical assistance opportunities that may be of particular interest to municipalities and first time DOT applicants, including the new Thriving Communities Program.
Technical Assistance for Small Businesses (Room #2)
Technical assistance (TA) can improve the overall economic viability of a small business. TA can cover a broad range of services and target various needs of small businesses. Learn how to access federal and local levels of government-funded TA services can be accessed at no cost to you.
Industry/Small Business Access to Capital (Room #3)
Learn how national and local financial institutions, including banks and Community Development Funding Institutions (CDFIs), can help you access capital for your small businesses through their products and services.
Part IV CONNECTIONS MARETPLACE NETWORKING ROUNDTABLES
3:00 pm – 5:00 pm The Connections MarketPlace (CMP) Roundtable Sessions will provide:
o One-to-Many meetings between table hosts and small business attendees
o 30 minute Q&A driven meetings (with 15 min. gaps in between each meeting)
o 1 table host to 10-20 small business attendees