Description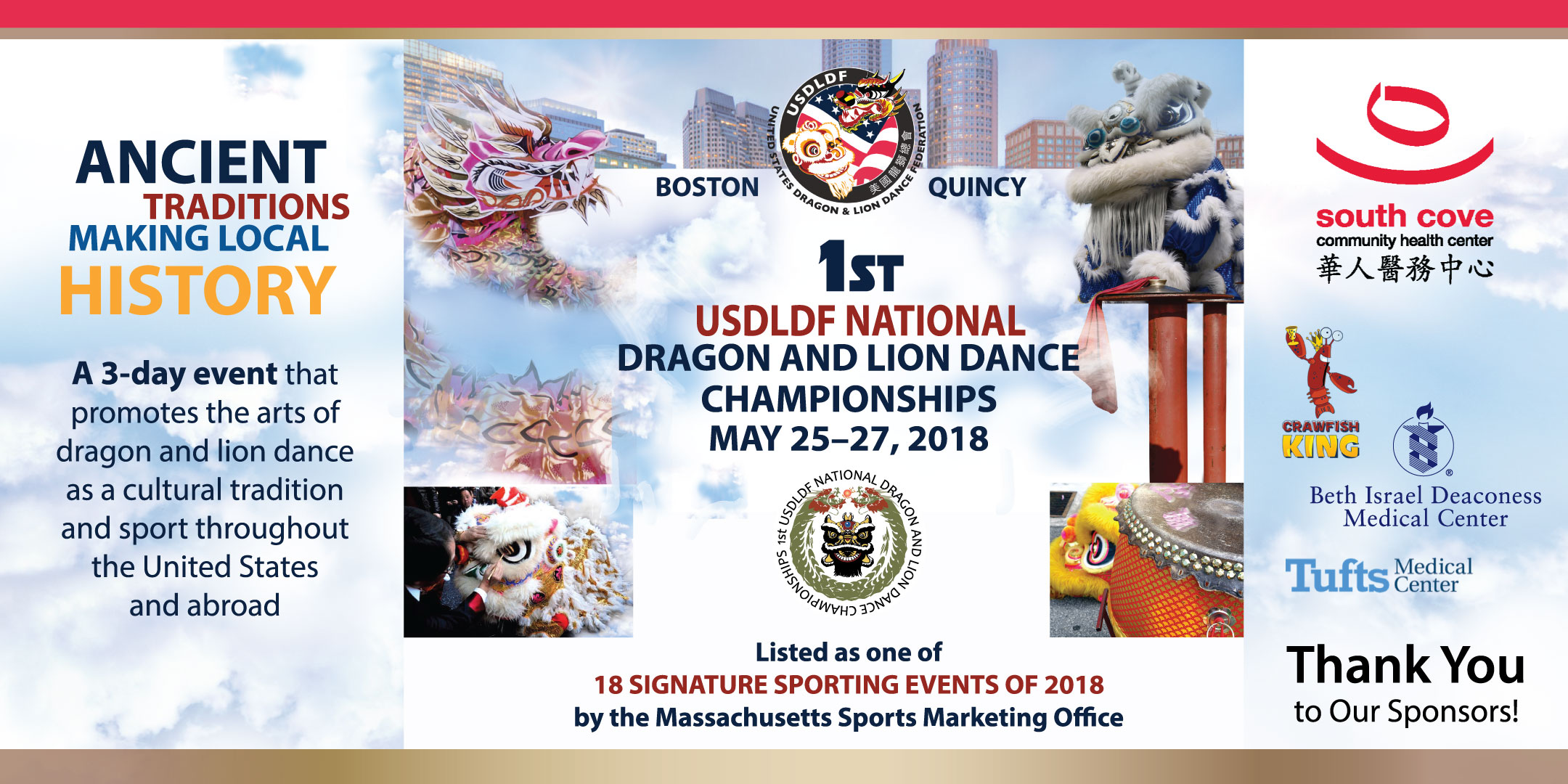 Traditional Lion Dance Competition will feature over a dozen lion dance teams from all over the United States. Accompanied by live music, using drumming, gongs and cymbals, 2-person teams perform a choreographed routine using props within a regulation sized field. Competitors are judged on storyline, shape, spirit, feature, composition, effect, skill, music, etiquette and attire/equipment.
Traditional Chinese Dragon and Lion Dance dates back thousands of years as a cultural practice to celebrate festivals and practice good fengshui. Today, the art and sport of dragon and lion dance draws people from around the world to follow international competitions.
We are extremely proud to showcase Boston and Quincy on the world stage of Dragon and Lion Dance and add to its rich history of hosting premier cultural and sporting events.
This competition, organized by the USDLDF, is the second in a series of events for the 1st USDLDF National Dragon and Lion Dance Championships, which will be take place in both historic Boston & Quincy, MA on Saturday, May 25 and Sunday May 26, 2018. Competition will feature over a dozen dragon & lion dance teams from all over the United States in Traditional Lion Dance, Freestyle (Jongs) Lion Dance and Dragon Dance. This event has been listed as one of 18 signature sporting events of 2018 by the Massachusetts Office of Travel and Tourism's '18 in '18' (https://www.massvacation.com/explore/sports/18-in-18/) and will take place during Asian Pacific American Heritage Month.
Check out our promotional video: https://www.youtube.com/watch?v=58C0r2YVvpo