Description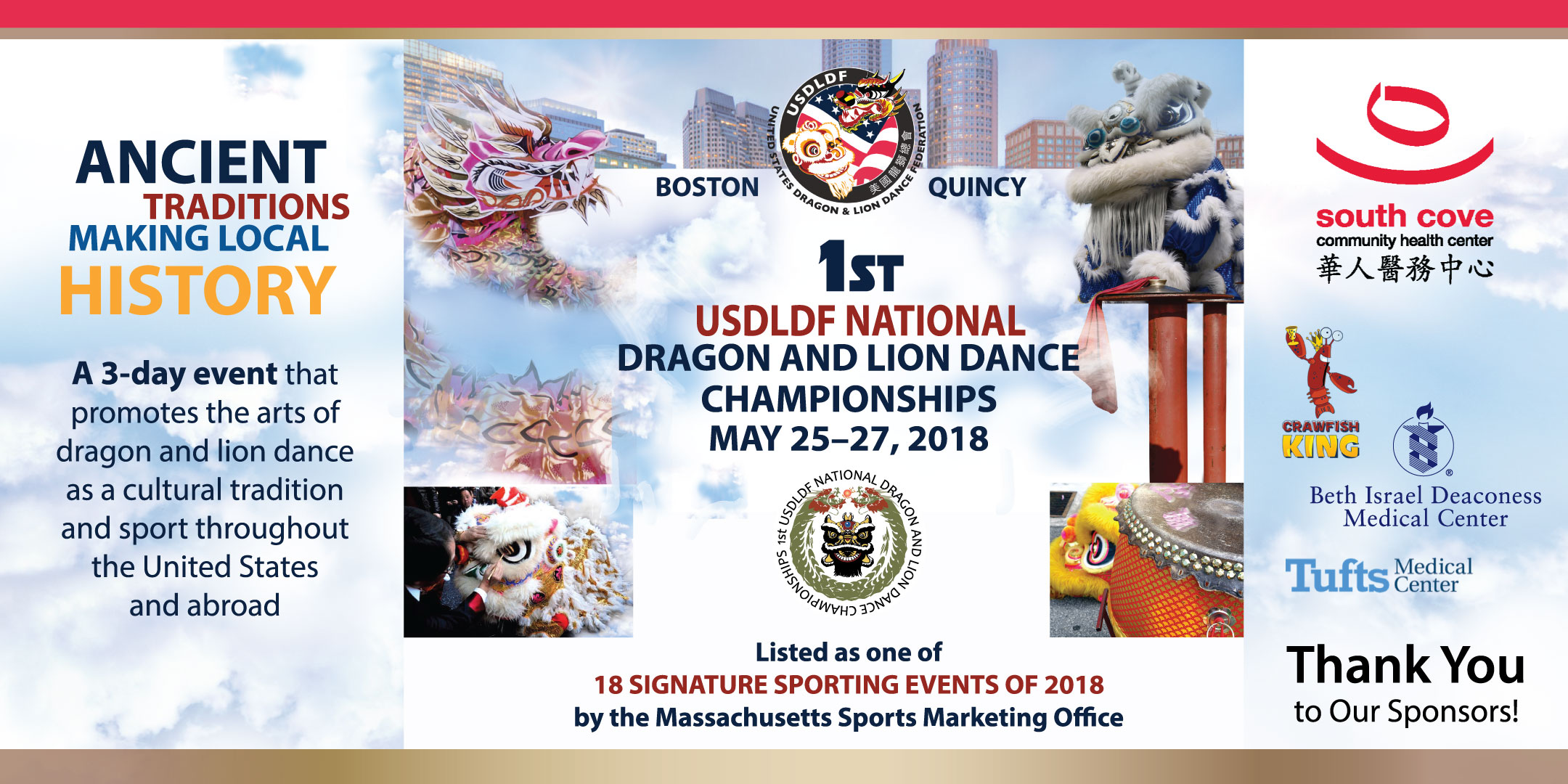 Freestyle Lion Dance Competition will feature a lion dance team that performs an acrobatic dance across a set of Jongs (small circular platforms on steel poles) to capture a prize called 'Cheng' which is like a bouquet of flowers or greens. The lion team's quest across the standardized poles of varying height, is accompanied by live music, using drums, gongs and cymbals. Competitors are judged on skill and liveliness of the "lion" together with the creativity of the stunts and choreographed moves, as well as difficulty of the acrobatics, and rhythmic and pulsating live instrumental accompaniment that can captivate the spectators and the judges of the competition. International rules will be followed for this competition and a brand new set of international standard Jongs, consisting of 21 poles, will be centered in regulation field of 18m x 9m.
Dancing on Jongs requires much stamina, coordination, bravery and practice. This is considered the pinnacle of lion dance difficulty and is the featured event in the 1st USDLDF National Dragon and Lion Dance Championships.
Following the Freestyle event, there will be a special Drum Showcase. The event is designed to encourage teams traveling from other states to participate in the competition as well as showcasing the variety of musical skills, style and abilities of each team. It only requires three (3) members (one drummer, one gong player and one cymbal player) to complete a team.
This competition, organized by the USDLDF, is the third in a series of events for the 1st USDLDF National Dragon and Lion Dance Championships, which will be take place in both historic Boston & Quincy, MA on Saturday, May 25 and Sunday May 26, 2018. Competition will feature over a dozen dragon & lion dance teams from all over the United States in Traditional Lion Dance, Freestyle (Jongs) Lion Dance and Dragon Dance. This event has been listed as one of 18 signature sporting events of 2018 by the Massachusetts Office of Travel and Tourism's '18 in '18' (https://www.massvacation.com/explore/sports/18-in-18/) and will take place during Asian Pacific American Heritage Month.
Visit www.USDLDF.org for event schedule and more information.

Check out our promotional video: https://www.youtube.com/watch?v=58C0r2YVvpo