Description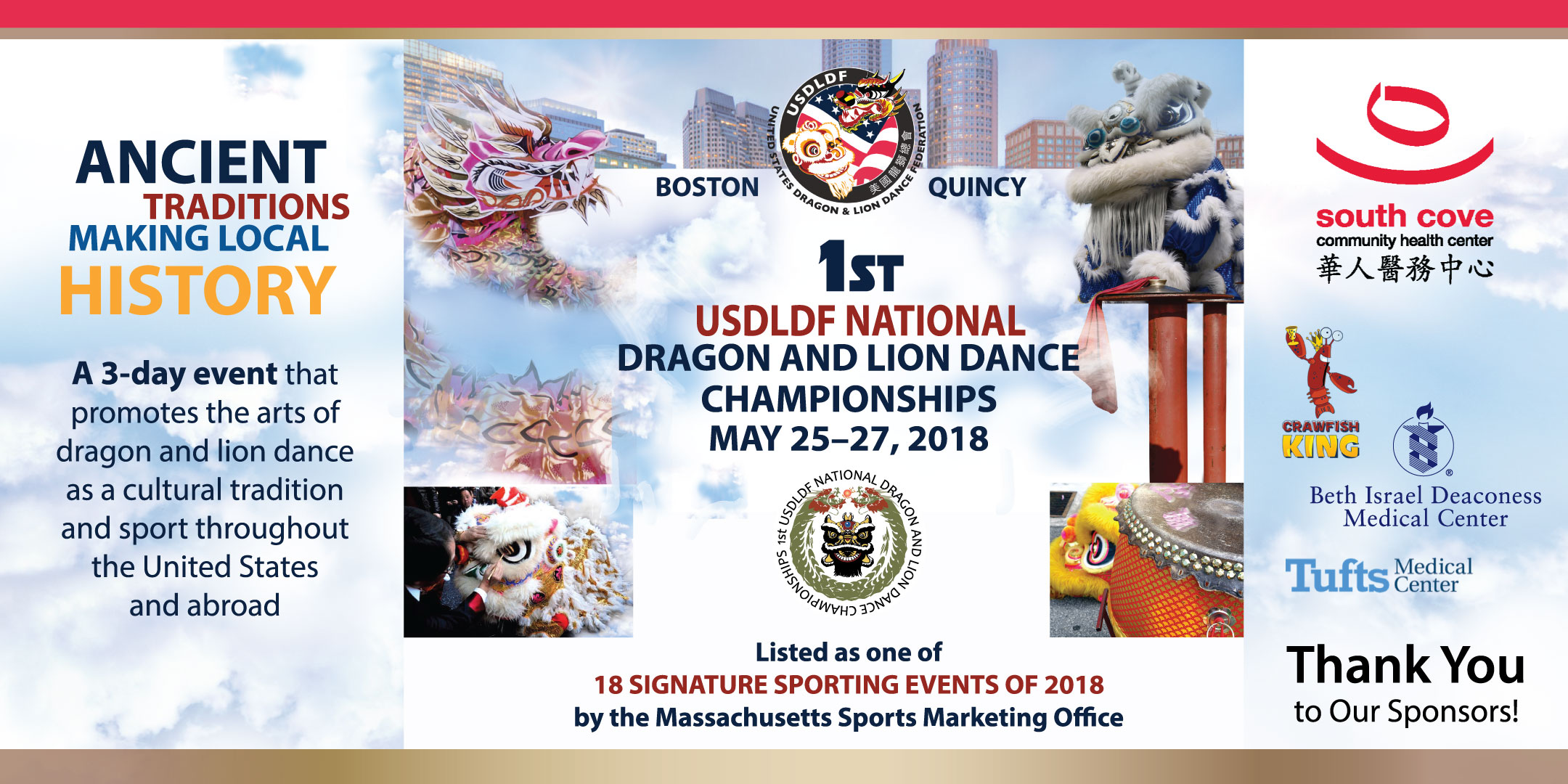 The Farewell and Awards Banquet will be the final event to the 1st USDLDF National Dragon and Lion Dance Championships in Boston/Quincy MA. The weekend's competitions in Dragon and Lion Dance will culminate with a celebratory 10 course Chinese banquet meal under the ornamental 30 ft. high ceilings of the Empire Garden Restaurant in Boston's historic Chinatown.
During the banquet, trophies & medals will be presented to the winning teams from the weekend's competitions all will be recognized by the USDLDF for a tremendous event. Joined by local and state officials, VIPs and the USDLDF Board, everyone is invited to come enjoy the wonderful food and see an amazing special Freestyle Lion Dance performance atop the Jongs, which will be set-up in the center of the Empire Garden Restaurant.
This banquet and special Jong performance, organized by the USDLDF, is the fifth and final in a series of events for the 1st USDLDF National Dragon and Lion Dance Championships, which will be take place in both historic Boston & Quincy, MA on Saturday, May 25 and Sunday May 26, 2018. Competition will feature over a dozen dragon & lion dance teams from all over the United States in Traditional Lion Dance, Freestyle (Jongs) Lion Dance and Dragon Dance. This event has been listed as one of 18 signature sporting events of 2018 by the Massachusetts Office of Travel and Tourism's '18 in '18' (https://www.massvacation.com/explore/sports/18-in-18/) and will take place during Asian Pacific American Heritage Month.
Check out our promotional video: https://www.youtube.com/watch?v=58C0r2YVvpo