Description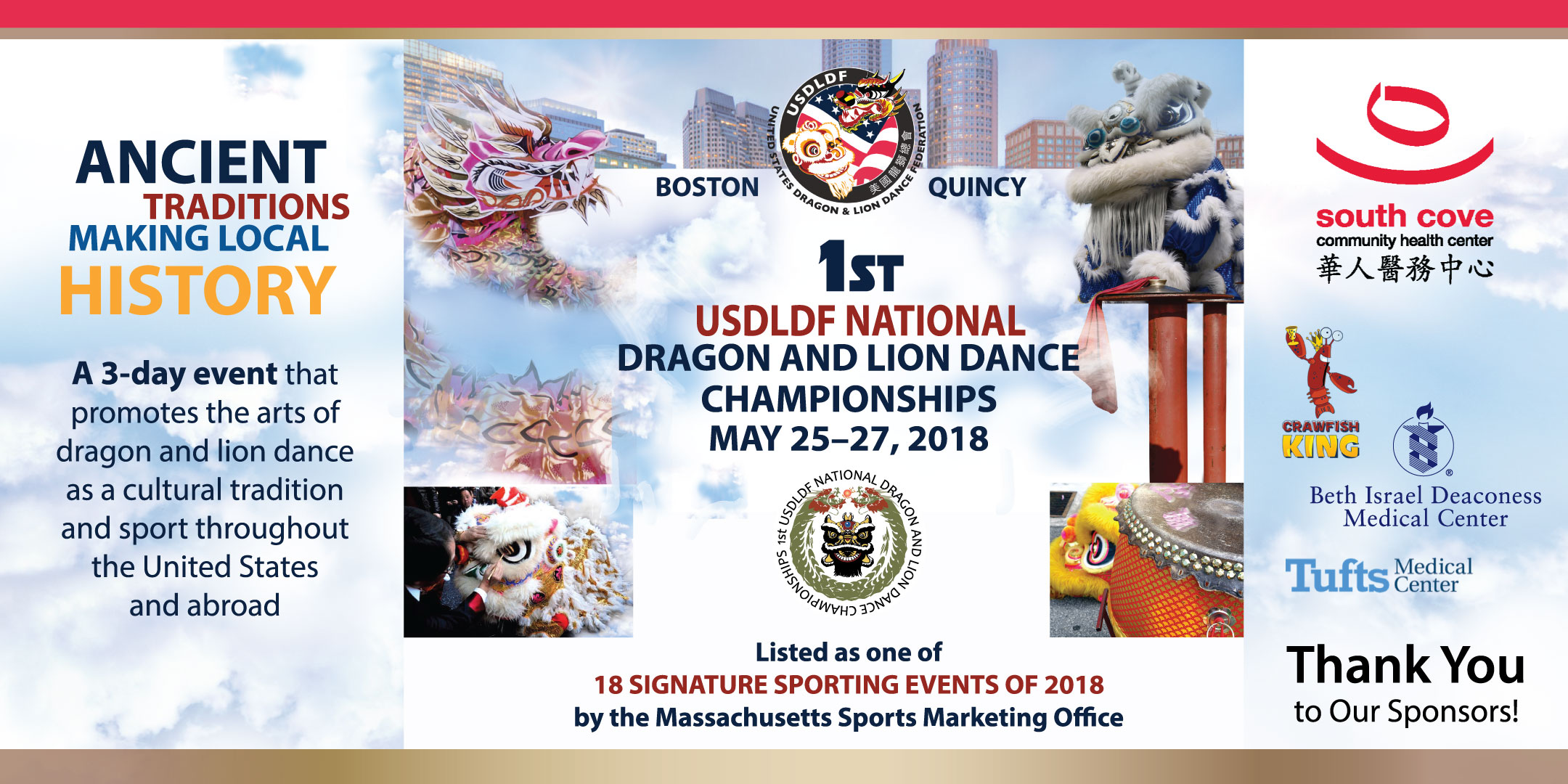 Dragon Dance Competition will feature 9-person teams that manipulate a long flexible figure of a dragon using poles positioned at regular intervals or sections along the length of the dragon including a head and tail. The 110 ft long serpentine body chases the "Pearl", a decorated spherical object also carried atop a pole while accompanied by recorded music, showing that the dragon is continually in pursuit of wisdom.
Performing in a dragon dance team incorporates several elements and skills; it is something of a cross-over activity, combining the training and mentality of a sports team with the stagecraft and flair of a performing arts troupe. The basic skills are simple to learn, however to become a competent performer takes dedicated training until movements become second nature and complex formations can be achieved – which rely not only on the skill of the individual member, but on concentration by the team as a whole to move in co-operation.
Come watch as teams perform under the ornate 30' high ceilings of the Empire Garden Restaurant which was formerly a grand theater as the final competition to a historic weekend celebration to preserve and promote the arts of dragon and lion dance as a cultural tradition and sport throughout the United States and abroad.
This competition, organized by the USDLDF, is the fourth in a series of events for the 1st USDLDF National Dragon and Lion Dance Championships, which will be take place in both historic Boston & Quincy, MA on Saturday, May 25 and Sunday May 26, 2018. Competition will feature over a dozen dragon & lion dance teams from all over the United States in Traditional Lion Dance, Freestyle (Jongs) Lion Dance and Dragon Dance. This event has been listed as one of 18 signature sporting events of 2018 by the Massachusetts Office of Travel and Tourism's '18 in '18' (https://www.massvacation.com/explore/sports/18-in-18/) and will take place during Asian Pacific American Heritage Month.
Check out our promotional: https://www.youtube.com/watch?v=58C0r2YVvpo